How to Keep a Hot Tub Clean While on Vacation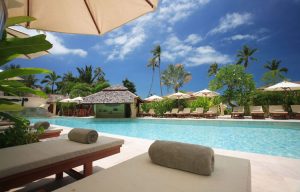 If you've owned a hot tub for any length of time, you know that it requires daily maintenance to keep the water clean and sanitary. But what do you do when you aren't home to clean the spa for a few days or weeks? How do you keep the hot tub clean while you're on vacation? Not to worry - we've got all your answers right here!
First Things First…
No matter how long you'll be away from home, what the outdoor weather is like, or what time of sanitizer you use for your hot tub, some procedures will stay the same across the board for vacation-proofing your hot tub:
Test and balance the water.
Clean or replace the filter cartridge.

This is one of the most important things to do before you go on vacation. Clean or replace the filter cartridge before you leave.
If you leave for a week or two with a dirty filter, you're going to have dirty water to contend with when you get home.

Sanitize the water.

Make sure there's enough sanitizer to get your spa through vacation, and lower the output levels as needed.
Since there will be no people in the hot tub while you're gone, the sanitizer won't be used up as quickly.
Before you leave, treat the water with spa shock, and run the pump for about 30 minutes to ensure the water has been well circulated.

Secure the spa.

No matter how long you'll be away, make sure to keep your hot tub cover or entrance(s) locked down.
If an uninvited guest goes for a dip in your spa and something bad happens, you may be held liable. Keeping the cover firmly closed will also keep dirt out and heat in.
Now that the basics are out of the way, let's look out how this maintenance plan will change depending on a number of different factors.
Planning According to Duration
Short Vacation
If you're only leaving town for a couple of days, there's no need to do much else besides the basic instructions listed above. Enjoy your trip, knowing that when you return home the hot tub will be in the same pristine condition you left it in!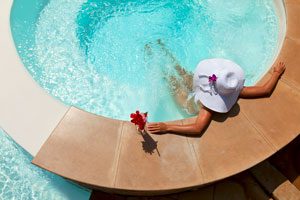 Long Vacation
Here, it mostly depends on how long you will be gone. A week? Two weeks? A month or more? For 1-2 week vacations, preparation work is extremely important. If you have a friend or neighbor who can drop in a couple times to monitor water quality and add more sanitizer, this will make it easier to keep the water clean and clear while you're gone. As incentive for adding sanitizer for you, allow them to use the hot tub while you're gone! To save on heating expenses, you can also decrease the temperature by 10 degrees.
On the other hand, if you're going to be gone for quite a while, or if it's been a few months since the spa was last drained and refilled, you may be ahead to just clean and drain your spa before you leave. Be sure to use a product like Jet Clean, which will clear the lines of biofilm and other hidden gunk. Drain the tub, and turn on a blower or low pressure air compressor to completely clear the water out of the lines. This will prevent freezing damage or yucky bio-growth taking over the plumbing. Once the tub is fully drained, thoroughly clean and dry the tub with a soft towel or sponge. Leave all drain plugs off to release any remaining water in the system, and put the spa cover back on to keep the tub clean and out of direct sunlight. It will be ready for a fresh refill when you return!
*Please note that wooden hot tubs cannot be drained for extended periods.
Planning According to Weather
Warm Weather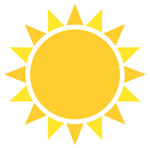 If weather conditions are pretty warm in your area, the main thing you'll need to worry about while you're gone is algae growth. Keeping sanitizer levels up is your best defense against an algae outbreak, and shocking the spa before you go will certainly help. If needed, use a spa algaecide to treat and prevent algae. It's OK to turn off the pump and heater while you're out of town if there's no risk of the water freezing.
Cold Weather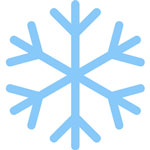 If temperatures are consistently below freezing, you'll need to ensure the hot tub and plumbing will stay thawed while you're away. As long as the spa is properly heated, it's alright to drop the water temperature by 10 degrees to save on heating costs. Leave the pump and heater on to keep the water warm and circulating. If you have freeze protection for your hot tub, it will automatically turn on the circulation pump when temperatures approach freezing.
Planning According to Sanitizer Type
Bromine or Chlorine Sanitizer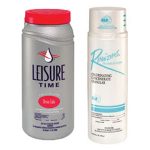 Bromine is the most popular sanitization chemical for hot tubs and spas, and it's actually pretty easy to manage while you're out of town. Just load up a bromine floater with 1" bromine tablets, and turn the output setting down to the lowest setting to keep the chemical flow to a minimum.
For chlorine, just remember to NEVER put 1" tri-chlor (stabilized pool chlorine) tabs into a spa floater. Tri-chlor tablets are intended for use in pools only, but di-chlor granular chlorine can be safely added to spas. If you rely solely on chlorine granules for sanitizing the water, you may need to have a friend or neighbor help out until you get back home. On the other hand, if you have a chlorine hot tub, it's likely that you also supplement the chlorine with a mineral sanitizer or an ozone system. If that's the case, keep reading to learn more!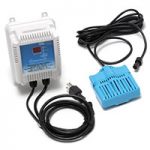 Salt Chlorine Generator
If you have a salt water hot tub, you won't have to worry too much while on vacation! Just make sure salt levels are sufficient for chlorine generation, and shock the water before you go. The chlorine will not be used up as quickly while the spa is closed, so the generator will not be working as hard to maintain free chlorine levels.
Mineral Sanitizer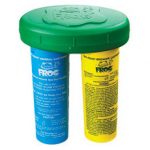 Mineral sanitizers are valuable in that they can supplement most other sanitizer systems - bromine, chlorine and ozone, included. Some mineral sanitizers are packaged as floaters and paired with bromine or chlorine, while others can be dropped directly into your spa filter. Aside from the standard pre-vacation spa maintenance, you'll just need to make sure that your mineral cartridges are good to go. Most mineral cartridges last about 4 months, so if needed, just replace them before you leave.
Ozonator
Just like a salt chlorinator, an ozone generator won't require much extra effort before you close up the hot tub. Just ensure everything is working properly and the water is properly balanced and sanitized before you go. You won't have to worry about overdosing the tub on ozone, so you don't even need to adjust the timer if you don't want to.
With a little extra planning and preparation, your hot tub will be ready to use in no time once you return. Don't let routine hot tub maintenance keep you from enjoying the vacation you deserve!
Leslie's makes every effort to provide accurate recommendations based upon current ANSI/APSP/ICC-5 2011 (R2022) standards, but codes and regulations change, and Leslie's assumes no liability for any omissions or errors in this article or the outcome of any project. You must always exercise reasonable caution, carefully read the label on all products, follow all product directions, follow any current codes and regulations that may apply, and consult with a licensed professional if in doubt about any procedures. Leslie's assumes no legal responsibility for your reliance or interpretation of the data contained herein, and makes no representations or warranties of any kind concerning the quality, safety, or suitability of the information, whether express or implied, including, without limitation, any implied warranties of merchantability or fitness for a particular purpose.