Five Foes of Spa and Hot Tub Covers
A hot tub cover that is quality made should be able to last 5 years in the outdoors, or longer if maintained well.
Our hot tub covers have a five year, bumper to bumper warranty covering construction faults, material defects, and even water absorption. It's one of the strongest warranties in the business, but I'll let you in on a little secret - we almost never have to fulfill that warranty - because our covers are so well made!
Even though we have a long and strong warranty, and even though you'll find our returns/warranty team very pleasant to work with on your warranty, no one wants to have to make a warranty claim, and ship a heavy hot tub cover back for repair or replacement. That is why I've come up with this list of warranty-busting spa and hot tub cover care tips.
Avoid these Five Foes of Spa Covers, and we may lower our warranty claim rate even lower!
5 Enemies of Hot Tub Covers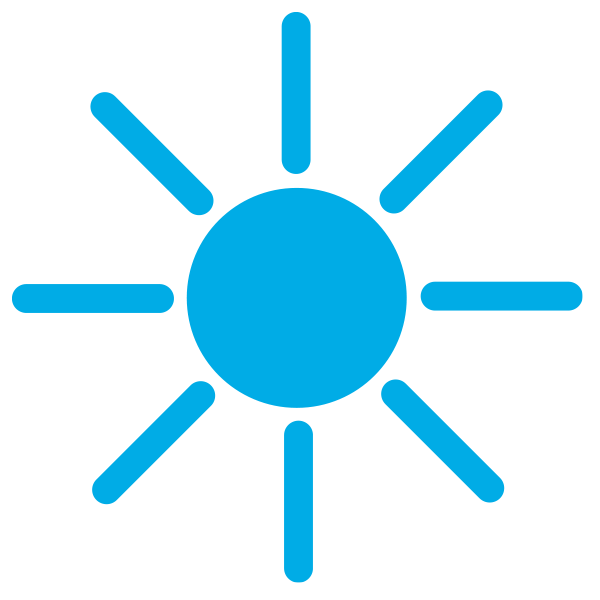 Sun
UV rays from the sun gives life through photosynthesis, but they also degrade most surfaces, even with UV inhibitors added to our 30 oz. marine grade vinyl used on our spa covers. Especially in sun drenched areas of the country, and especially if your spa has very little shade to shield it from the sun, UV rays can damage your spa cover. To keep marine vinyl soft, pliable and resistant to UV rays, protect your spa cover once or twice per year, with spa cover conditioner. Don't use automotive products (i.e. Armor All), which are not meant for outdoor surfaces.
Wind
A strong wind can flip up a spa cover, and a really strong wind can send it flying across the backyard. This usually results in major damage to hot tub covers, most commonly cracking the foam cores. Protect your spa cover from winds by always latching your spa cover clips. And if your spa is in a location susceptible to high winds, invest in a pair of spa cover wind straps, aka hurricane straps for spa covers. Perhaps a larger danger than the wind itself are large tree branches thrown down onto a spa cover.
Rain & Snow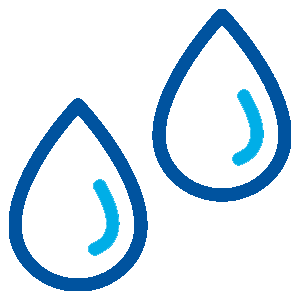 Rain and snow are obvious enemies, but add to it automatic sprinklers. If your cover is in good shape, and you clean and condition it regularly, your spa cover should shed water. If water begins to puddle on your cover, you will soon be looking at a new spa cover, I'm afraid! Any type of roof over your spa, a patio, gazebo or pergola, will help keep your spa cover protected from sun and rain. A spa cover cap is a wonderful invention to protect frail spa covers from rain and sun.
Unfortunately, water from above is not the only liquid enemy of your spa cover - the moisture beneath your spa cover, your spa water, also can damage the foam, and grow mold and mildew. This is why our spa cover foam cores are vacuum wrapped and heat sealed, to keep out moisture. To help prevent moisture absorption into a spa cover, it is recommended to remove the cover completely from the spa, and allow it to air out. If your spa cover has become waterlogged, to the point where it becomes difficult to move, time for a new spa cover!
Animals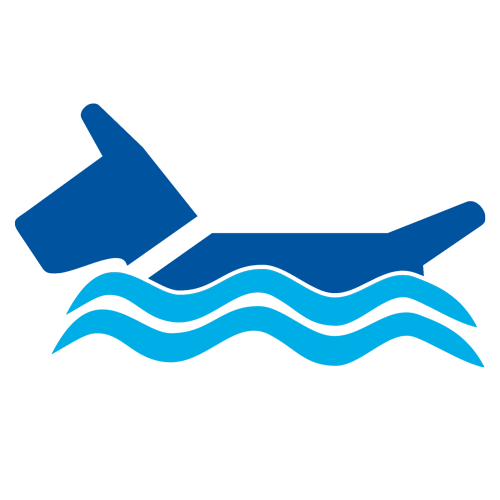 Bears have been known to be attracted to a scent found in some spa cover foam panels, but this is a rare occurrence. Most wild animals will not chew or scratch a spa cover. Indeed, most damage comes from large dogs. The warmth of the spa beneath the cover is what seems to attract dogs and cats. A small pet probably won't do any damage, but a 50 lb dog could weaken and damage your foam panels and reinforcement channel.
Party animals can be just as damaging to spa covers. Kids especially, and perhaps some adults, think the spa looks like a stage, and perfect for practicing their American Idol auditions. Keep all 'animals' off of your spa cover - a lot of weight is an enemy that attacks suddenly, destroying a spa cover in seconds.
Chemicals
Chemicals beneath the spa cover, from your spa water, can be harsh to spa cover materials. Low pH or high sanitizer level, or shocking the spa and then closing the cover - all can lead to a slow deterioration of seams and vinyl.
Chemicals on the top of your spa cover can also be harmful to the vinyl. Spills of spa chemicals, or using harsh cleaners or the wrong kind of conditioner (like Armor-All), can dry out the vinyl and cause it to shrink, which eventually leads to splits in the fabric.
Don't let these enemies of our spa covers hatch their evil plans! Protect your cover and it will protect your spa - much longer!