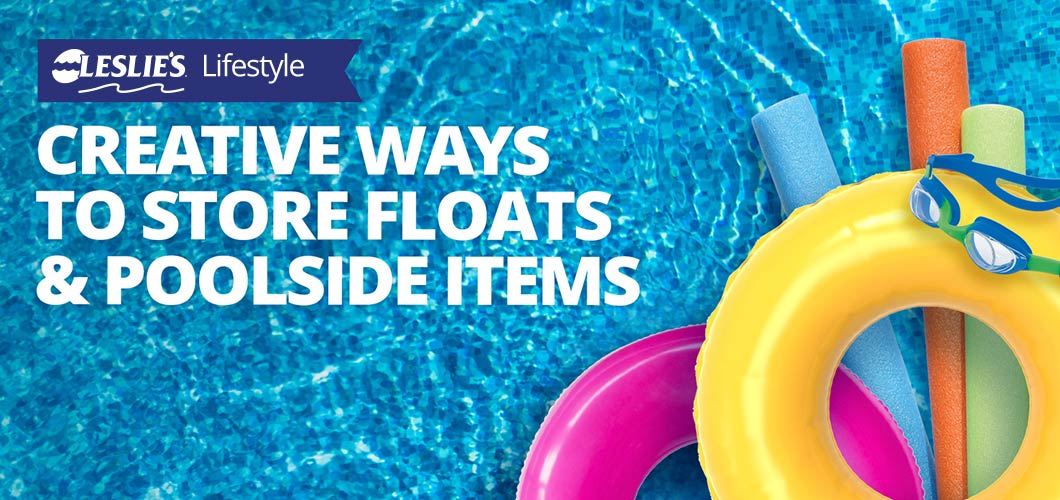 5 Creative Ways to Store Floats & Poolside Items
Pool floats are a staple of any fun pool. Whether you use them to lounge in the water for relaxation or to ride fearlessly into battle with your friends, a pool just isn't complete without at least a few of these recreation regulars. But with great fun comes great responsibility. When pool time is over, finding proper and convenient storage for these larger items like pool floats, toys, towels, and other poolside accessories can be a challenge.
Thankfully, there are a ton of creative people out there. And since we love checking in on our Leslie's communities to make sure everyone is enjoying their pools, we thought we'd find who had some great ideas on creative ways to store floats and other poolside items.
Check out these options below. Hopefully one (or more) of them can help you get your backyard setup closer to pool perfection.
PVC Pool Float Storage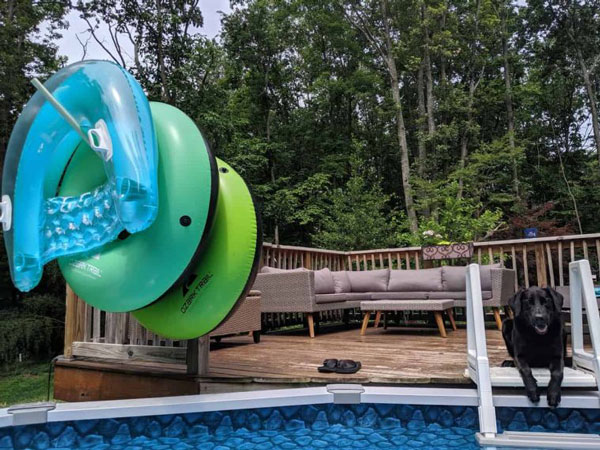 PVC pipes are a popular choice when it comes to DIY pool float storage holders. We love this simple design from the blog Semigloss Design. When floats and tubes are too heavy or awkwardly shaped, a net to corral them just won't do.
Rack your Rafts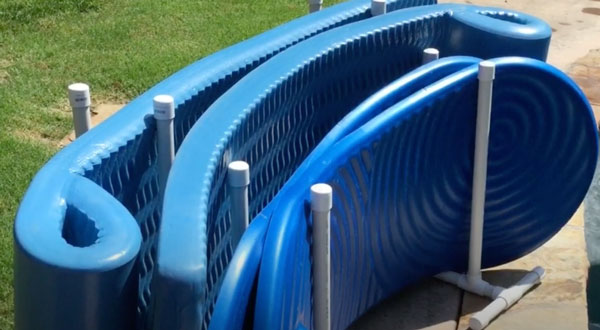 Do you have a lot of rafts? This might be the solution for you! We found this video on YouTube with step-by-step instructions on how to build a storage solution for pool rafts and floats. Advanced DIY'ers could easily adapt this for larger floats, too.
Hang Loose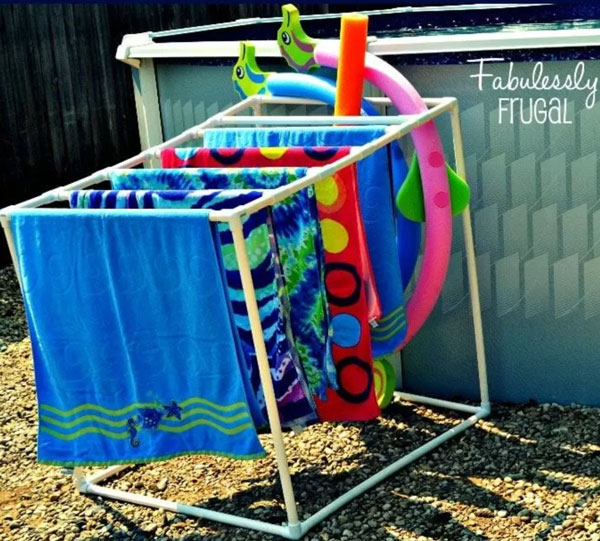 Maybe you have an abundance of towels and nowhere to hang them? This rack design using PVC pipes has you covered. Hang wet towels and store smaller pool toys — such as pool noodles and small floats — with this storage suggestion from the blog Fabulessly Frugal.
Pallet Power!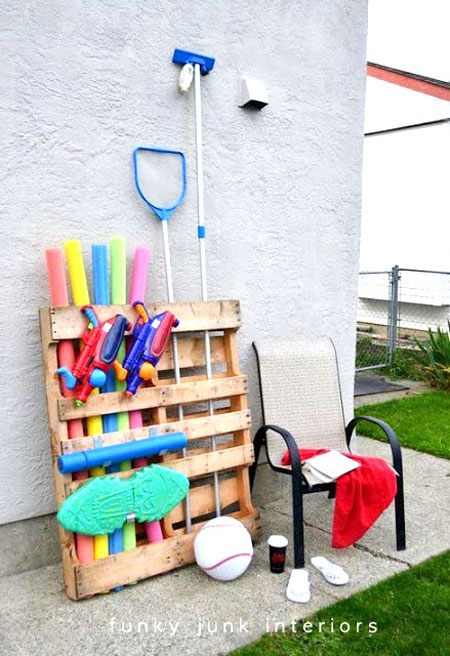 Not all DIY pool float storage ideas are made of plastic pipes. This clever and good looking idea comes from the blog Funky Junk Interiors. A simple wooden pallet quickly becomes a place to store pool toys and maintenance items.
A Simple Pool Float Storage Solution
Sometimes all you need is giant laundry basket to corral all your pool items! This crafty mom from the blog Organize Your Stuff Now found a large laundry basket and created some lettering for her new poolside accessories and pool float storage solution. Not very crafty? Skip the lettering.
Do you have any creative ways to store floats and other poolside items? Post them to Instagram and tag @lesliespoolcare. We can't wait to see what you've got!