Polaris - 360 Pressure Side Pool Cleaner Factory Rebuild Kit 9-100-9060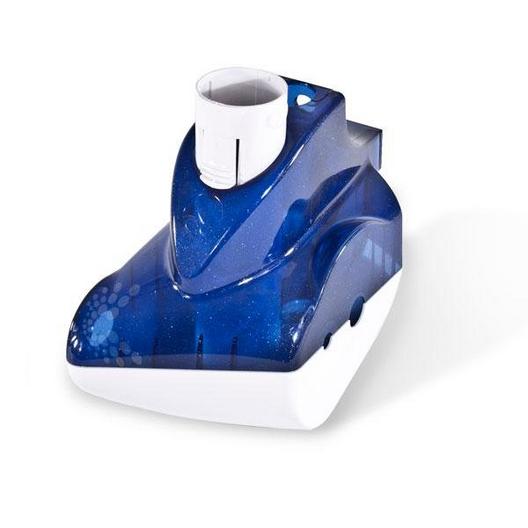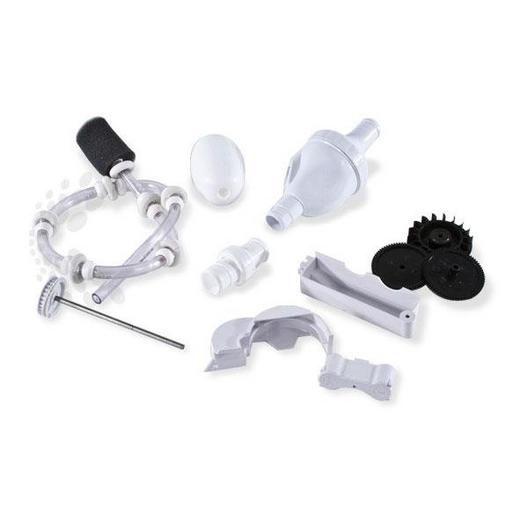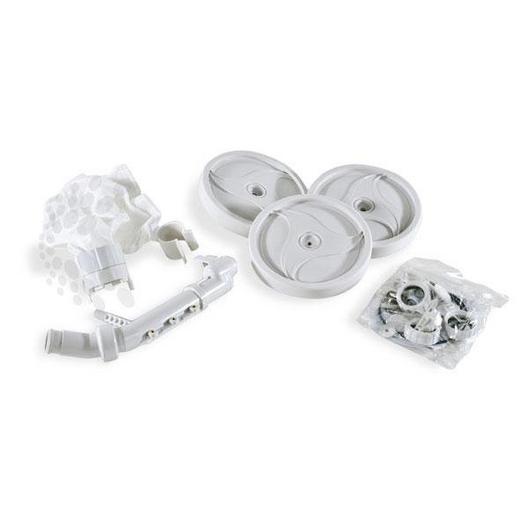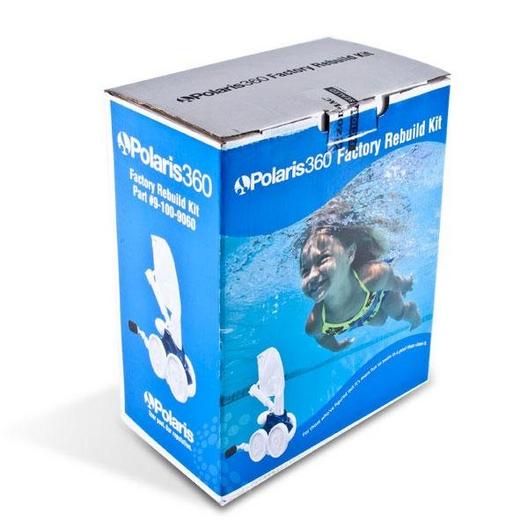 The Polaris 360 Factory Rebuild Kit 9-100-9060 includes everything needed to refurbish a worn cleaner. More Details
---
Description
The Polaris 360 Factory Rebuild Kit 9-100-9060 includes everything needed to refurbish a worn cleaner.
All purpose Bag (9-100-1014)
Housing, Turbine Upper (9-100-1152)
Hub Cap (9-100-1114)
E-Clip Stainless Steel (9-100-5107)
Ball Bearing (9-100-1108)
Tire, Max Trax (C10)
Wheel Double sided (9-100-1008)
Belt Kit, Small and Large (9-100-1017)
Shield, Bearing (9-100-7011)
Axle Block kit (9-100-1139)
Collar Bag Tie (9-100-3135)
Transfer drive Shaft (9-100-1007)
Drive Train Gear Kit (9-100-1132)
Wheel Single Side (9-100-1116)
Thrust Jet Kit (C131)
Sweep Hose Barb Complete (9-100-7008)
Adjustment Screw Sweep Hose (B20)
Sweep Hose Attachment Clamp (B15)
Base Weight (9-100-3005)
Jet Retainer (9-100-7009)
Water Management System (WMS) (9-100-7014)
Housing Turbine Lower (9-100-1155)
Top and Base assembly (9-100-7030)
Feed Pipe/Timer Blank assembly (9-100-1002)
Float Head (A20)
Sweep Hose Complete (9-100-1011)
Hose Nut (9-100-3109)
Swivel, hose (9-100-3002)
Float, Feed Hose (9-100-1206)
In-line Back-up Valve (9-100-1200)
---
Details
The Polaris 360 Pressure Side Pool Cleaner Factory Rebuild Kit is an affordable kit to rebuild a worn or old Polaris 360 cleaner. Simply strip your worn cleaner down to the frame and use the parts in the Factory Rebuild to rejuvenate your Polaris pool cleaner back to factory specs.
Note:
This kit doesn't include the frame.
Tools Needed:
Phillips Screwdriver
Needle Nose Pliers
Small Flathead Screwdriver
---
Specs
| | |
| --- | --- |
| Cleaner Accessories: | Factory Rebuild Kit |
| Product Type: | Pool Cleaner Accessory |
| Manufacturer: | Polaris |
| Whole Good Type: | Pool Cleaner |
---
---
Warranty
See Owner's Manual for details