Spazazz LLC - Mood Crystals - Passion (Sex on the Beach)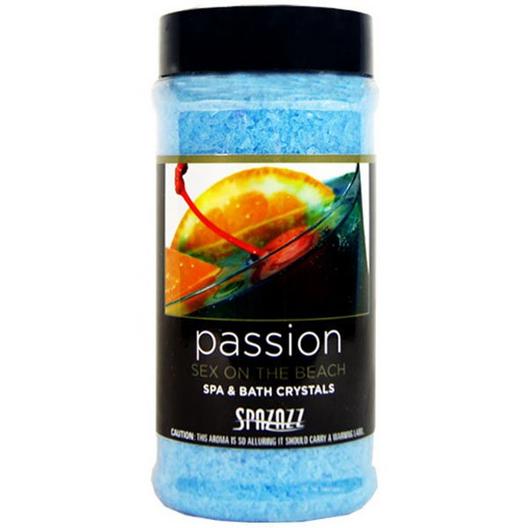 Membership Available
Store Pickup
Pickup In Store
Earn at least 19 in points for this item by joining Pool Perks.
Join/Sign In Now
Ignite your own oceanside fantasy with a sultry blend of cranberries, oranges and peach schnapps. This alluring aroma will have you sitting in a beach chair in no time, listening to waves crashing gently on the shore.
Indulge in the therapeutic benefits of moisturizing botanicals and an enlivening blend of sensual fragrances. Spazazz Aromatherapy Crystals set the mood, arouse emotion and relax your state of mind. Feel the calm and natural release from your aches and pains. Free your spirit as tension and stress melt away.
Spazazz offers the Original Aromatherapy Spa Experience. All-natural spa and bath crystals provide anti-inflammatory and stress relief therapy, and are perfectly formulated to work with your bodys innate self-healing abilities.
Product size: 17 oz. bottle
1 capful per 100 gallons of water to attain the desired aroma level in your spa or jetted tub
Skin softener
Stress reliever
Anti-inflammatory
Soothes aches and pains
Spa safe
Oil-free
Will not clog jets
Does not affect water chemistry