Raypak - 009192 Millivolt, Copper, Natural Gas 200,000 BTU Pool Heater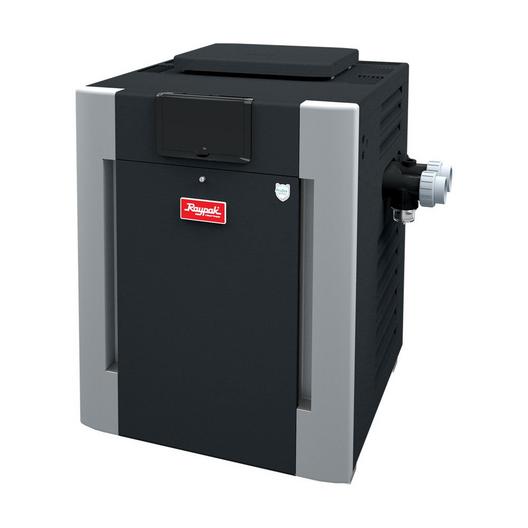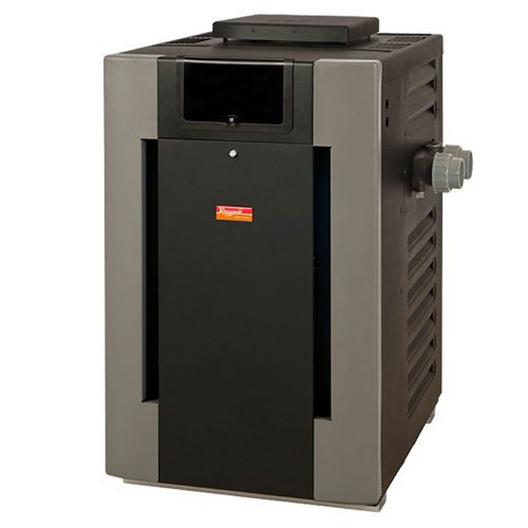 Raypak 009192 Millivolt 200,000 BTU Natural Gas Pool Heater, 0-2,000' Elevation offers simplicity and durability, ensuring optimal heating for your pool & spa.
More Details

Membership Available
In-store Pickup
- Not Available for this item
Earn at least $139 in pool perks for this item by joining Pool Perks.
Join/Sign In Now
Raypak 009192 Millivolt 200,000 BTU Natural Gas Pool Heater, 0-2,000' Elevation offers simplicity and durability, ensuring optimal heating for your pool & spa.
Part Number: 009192
Model Number: P-R206A-MN-C
High-wind resistance
Corrosion-resistant headers
PVC plumbing directly to the heater
Small footprint
Unitherm governor prevents condensation
Completely field serviceable
Non-stop performance
Model Number: P-R206A-MN-C #50
0-2,000' Elevation
The Raypak Millivolt Copper Natural Gas Heater is engineered to last. Raypak Millivolt heaters are standing pilot gas heaters with a mechanical thermostat and Polymer headers. Looking at the heater, you can see that it's designed differently than most heaters on the market. The Raypak 009192 has a unique "pagoda design" to enable the heater to stay effective during high wind speeds and downdrafts. The cabinet of the heater is constructed from stainless steel, then powder coated with a 7 stage process to outlast the elements and corrosion. Inside the unit, the heater boasts polymer headers and a copper fin tube to allow for quick heat transfer.
The Raypak Millivolt Polymer Copper Natural Gas Heater not only lasts long but is extremely easy to use and operate. The heater has a built-in Microprocessor Controlled Thermostat to set you pool or spa at the perfect temperature with the push of a button. It's also remote compatible and can connect to any two or three-wire remote for added convenience. The heater also contains built-in diagnostic controls to alert users or pool professionals of any issues and the location of these issues.


The Raypak Millivolt gas heater comes with one mechanical thermostat. This control allows you to set your swimming pool or spa temperature precisely at your favorite setting.

The Raypak Millivolt has the best outdoor design in the market today. No need for fans to combat drafting problems, the Raypak Millivolt was designed for outdoor installations with its exclusive low profile design. It is so thoughtfully and carefully designed it actually protects itself from the things that tend to stifle ordinary pool and spa heaters: falling leaves, wind, airborne debris, rain, downdrafts, updrafts, sleet, snow, etc.

One look will tell you that the Raypak Millivolt is different. The look is contemporary; the design is advanced, and inside and out it's engineered to last. The attractive forest green and charcoal gray panels complement the latest pool and spa equipment designs. Raypak's original "pagoda top" design will keep the heater operating even in extreme wind conditions and downdrafts.

All Raypak Millivolt gas heaters come standard withintegral copper finned tube. This means that the fin tubing is made from one piece of extruded copper tube. Since the fins are integral to the tube, maximum heat transfer is attained. Every Raypak Millivolt has the same robust design tube bundle that we use in our large gas commercial boilers.
| | |
| --- | --- |
| Ignition: | Millivolt |
| Elevation: | 0 - 2,000 ft |
| Installation Type: | Residential |
| Heat Exchanger: | Copper |
| Emission: | Standard |
| Product Type: | Pool Heater |
| Pool Type: | In Ground |
| Controls: | Analog |
| Heat Output: | 200,000 BTU |
| Fuel Type: | Natural Gas |
| Manufacturer: | Raypak |
| Warranty: | 1-Year |
| Model Number: | P-R206A-MN-C |
One (1) Year Limited Warranty on Product, see Owner's Manual for a full description of warranty claims and coverage details.