Polaris - P965iQ Robotic Pool Cleaner with iAquaLink Control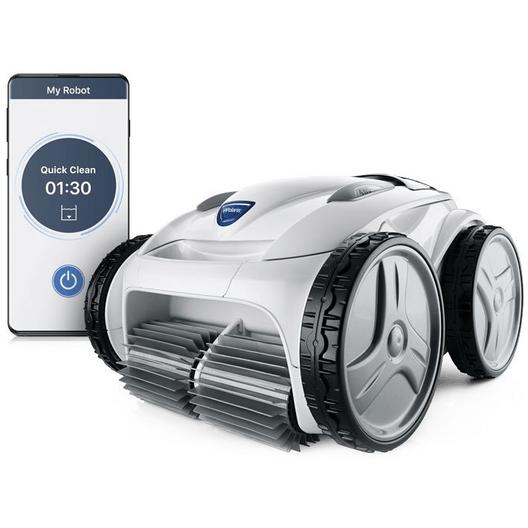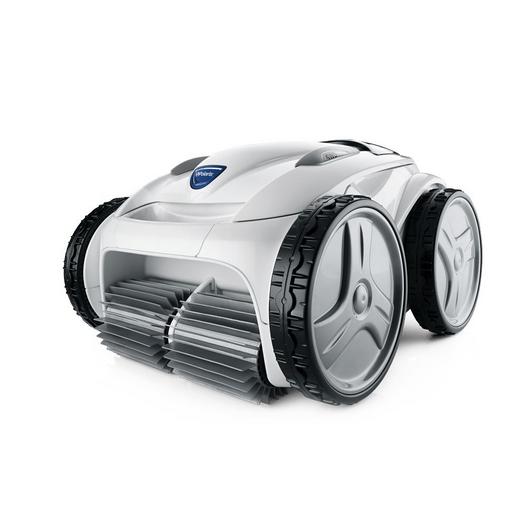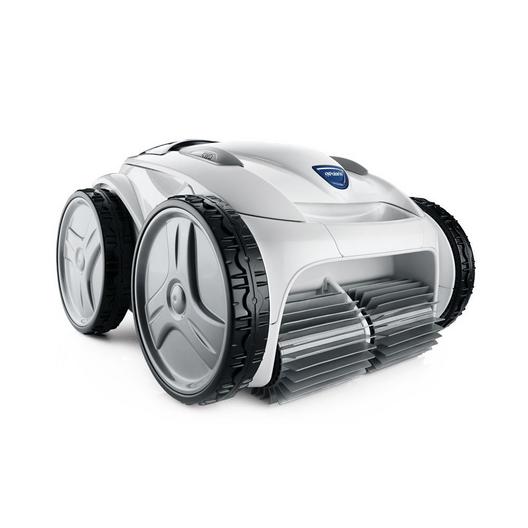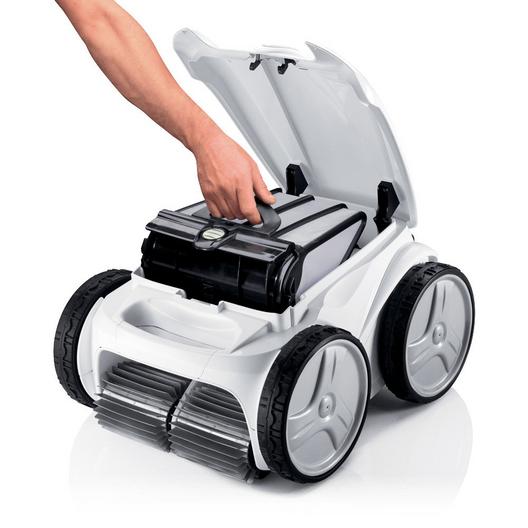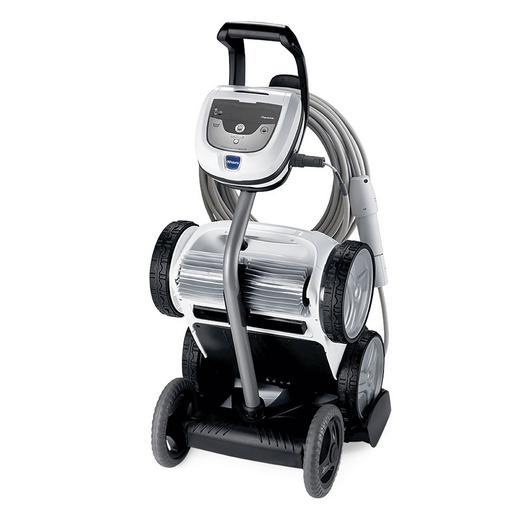 The Polaris P965iQ is a 4WD robotic pool cleaner providing premium cleaning performance with the convenience of connecting to iAquaLink Control via Wi-Fi.
More Details

Membership Available
Store Pickup
Pickup In Store
Earn at least $69 in pool perks for this item by joining Pool Perks.
Join/Sign In Now
The Polaris P965iQ is a 4WD robotic pool cleaner providing premium cleaning performance with the convenience of connecting to iAquaLink Control via Wi-Fi.
Connects to iAquaLink Control via home Wi-Fi
Amazon Alexa can be used for intuitive voice control
Easy Lift® removal from app or control box
Powerful Vortex Vacuum Technology
Quick Clean Filter Canister
Customizable Cleaning Modes
Recurring Cleaning Schedules
4WD traverses over all pool surfaces and obstacles
70' cable with Tangle-Reducing Swivel
Twin blade brushes
Includes Premium Transport Caddy
Warranty: 2-Year Limited Warranty
The convenience of the iAquaLink mobile app provides you with the opportunity to clean your pool at anytime from anywhere. The Polaris P965iQ Robotic Pool Cleaner has the ability to connect to your in-home Wi-Fi allowing you to set up recurring cleaning schedules, giving you a hands free cleaning experience. From the Vortex Vacuum to the Premium Transport Caddy, the Polaris P965iQ is the complete package.
The Polaris P965iQ Features
The P965iQ Robotic Pool Cleaner comes with a plethora of equipment and features providing premium cleaning with less of the hassle. The dual blade brushes paired with Vortex Vacuum Technology allows for debris to be suspended for a longer-lasting suction and superior cleaning. The Polaris P965iQ's 4WD doesn't let any obstacle get in its way. Along with the 70' Tangle Reducing Swivel Cord the P965IQ can maneuver around stairs, seats, and more with ease.
iAquaLink Control
Connectable to your home's Wi-Fi, the Polaris P965iQ robotic cleaner gives the owner the ability to clean their pool with the touch of a button from their smart device, or even take control with the remote control feature. With-in the iAquaLink app, you can control and monitor how the Polaris P965iQ cleans. You can create and set a recurring cleaning schedule that can be changed and edited at any time, allowing your pool to be swimming ready whenever you need. You can monitor the status of the cleaner with the countdown timer, Dirty Canister Indicator, and be offered troubleshooting tips to make for a more streamline clean.
Storage & Cleanup
The Polaris P965iQ Robotic Pool Cleaner comes with an extra-large Easy Clean Filter Canister. You will never touch debris again, it is as simple as a shake and spray and the filter is ready for its next cleaning journey. Using the Easy Lift Removal System, the robotic cleaner surfaces to the side of the pool of your choosing and waits for you to grab it, all the while automatically evacuates all water for effortless removal. The Polaris P965iQ comes complete with a Premium Transport Storage Caddy that tucks away nicely, ready for its next clean. The control unit attaches easily and securely onto the caddy. You can use the control unit panel as well if you choose to operate the Polaris P965iQ manually.
Polaris P965iQ Robotic Pool Cleaner
The Polaris P965iQ is a robotic cleaner that provides powerful cleaning performance combined with the premium convenience of the iAquaLink app control. By connecting to your home's WiFi network, the Polaris P965iQ can begin cleaning by simply asking Alexa or started up anytime, anywhere via the easy-to-use app that also provides access to real-time scheduling, programming and troubleshooting from any smart device.
Common Questions:
Where do I download the iAquaLink app?
Search for the iAquaLink app in the iTunes or Google Play store. The app is only compatible with Polaris robotic product models featuring iAquaLink Control.
The cleaner does not or no longer climbs the pool sides.
The filter canister is full or dirty. Clean the filter canister, see "Cleaning the Filter Canister" in manual.
Sides of pool are slippery or slimy. Although the water seems clear, microscopic algae, invisible to the human eye, are present in the pool. As a result the pool sides become slippery and prevent the cleaner from climbing. Check tires for wear and replace as necessary. Do a shock chlorination treatment and slightly reduce the ph. DO NOT leave the cleaner in the pool during this treatment.
Will my cleaner still operate when the Dirty Filter Canister Indicator light is on?
Your cleaner will continue to operate with the light on, but it may not clean effectively. If the canister is completely clogged, the cleaner may shut down, resulting in Error 4 on control unit.
LAN/WEB lights are not on
Lost internet connection: Check internet connection - Network may be down.
LAN/WEB lights are on but there is no (or spotty) Wi-Fi connection, and/or app reads "Connection Error."
Control box is too far from home router: Relocate the control box as near to the home router as practical. (See: Install and Submerge the Cleaner) Do not use an extension cord.
Weak Wi-Fi signal: Check for adequate Wi-Fi signal strength. With a Windows laptop, go to Network Connections in the Control Panel. Check Signal Strength meter under Wireless Network Connection icon while standing near the control box. With a smart device, search for, download, and use an app that can check signal strength while standing near the control box. If Wi-Fi signal is weak, consider installing a Wi-Fi extender.
| | |
| --- | --- |
| Product Type: | Pool Cleaner |
| Cleaner Type: | Robotic |
| Manufacturer: | Polaris |
| Cable Length: | 70 ft |
| Caddy Included: | Yes |
| Wi-Fi Enabled: | Yes |
| Warranty: | 2-Year |
| Product Dimensions: | 22" Width x 22" Length x 18" Height |
| Product Weight: | 41 lbs. |
| FCC Registration Number: | O7P-362 |
Two (2) Year Limited Warranty on Product, see Owner's Manual for a full description of warranty claims and coverage details.