Pentair - Automated Systems

CONTROL AT THE TOUCH OF A WRINKLY FINGER
Smart phone control…it's smart pool control. Wherever, whenever and however you want. Whether you're installing a pool, or reconstructing one, Pentair has the latest technology to keep you in touch with your pool's every function and feature. From anywhere, anytime. Better still, to give you more time splashin' and relaxin'.
Pentair has automation systems and tools you need.
Let us help you automate your backyard oasis!
Pentair Automation Systems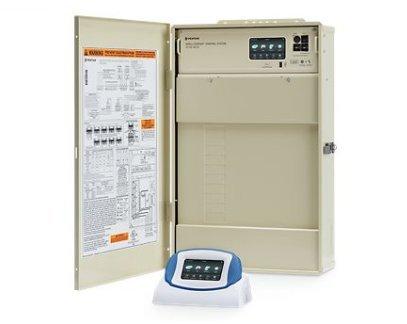 Pentair IntelliCenter® Pool Control System
Communication with this automation system can be done on a wide range of devices and platforms
Color touchscreen interface displays intuitive instructions in clear text and rich colors
Easy to program, with step-by-step, on screen instructions
Remote control, mobile device from anywhere, anytime
Supports up to 40 Relays, 20 lights, and 2+ Heaters
Update your pool automation app via your smart device
Certified Technician Required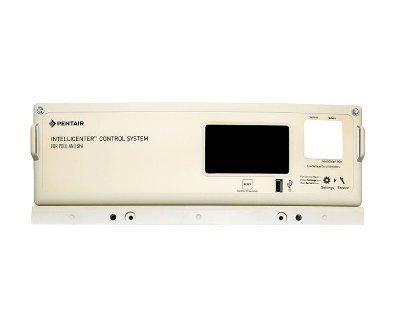 IntelliCenter® Pool Control System Upgrade Kit for EasyTouch® / IntelliTouch® Controllers
Control and monitor pool from anywhere, anytime with a smart device, computer, indoor control panel or wireless, remote control
Expandable to accommodate new equipment add-ons and product upgrades
Receive smart alerts when equipment needs attention
User-friendly, color touchscreen for easy system operation, with password protected pool control panel
DIY or Certified Technician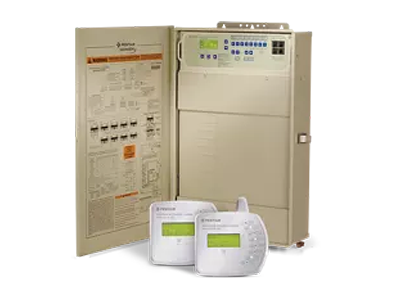 Pentair EasyTouch® Pool & Spa Control System
Supports variable speed or variable flow pumps, pool lighting, water features, heaters and more
Available in Four-Function or Eight Function systems
Pairs with ScreenLogic2® Interface to allow control from mobile devices
Fully programmable controls in a single Load Center installed near your pool or spa equipment
Certified Technician Required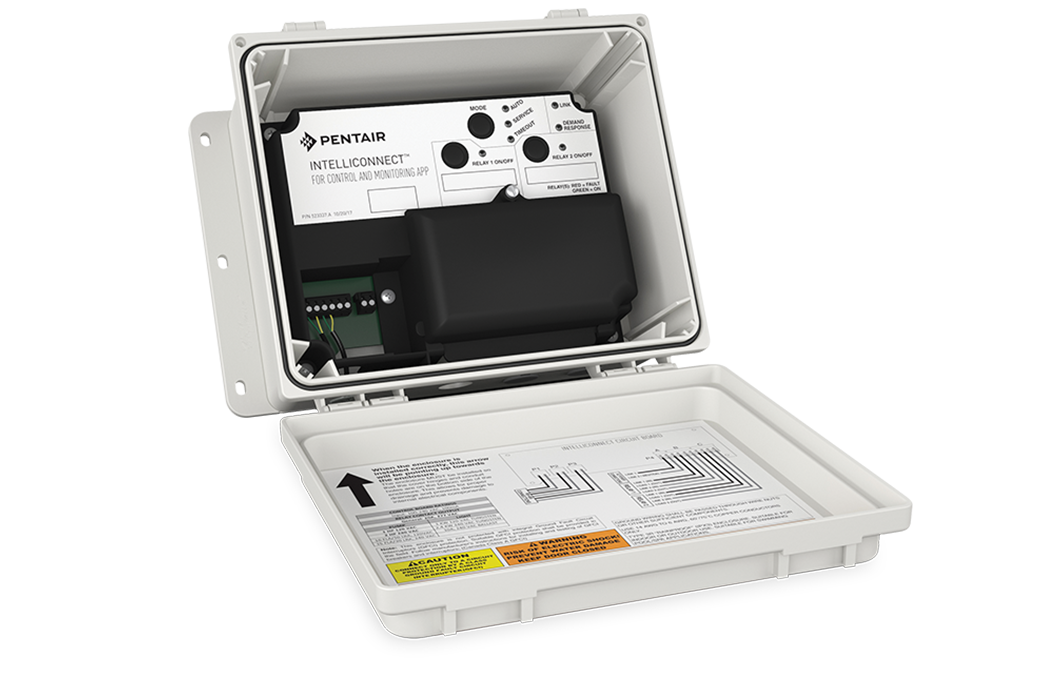 Pentair IntelliConnect® Pool Control and Monitoring System
Enables seamless scheduling of pool pad products
Controls up to 5 pool products including pumps, filtration, lights and sanitization equipment
Operates almost any two on/off relays
Easy to install, compact, affordable
Connects and delivers alerts to your mobile device via the Pentair Home app
Certified Technician
Pentair ScreenLogic2® Interface for IntelliTouch and EasyTouch Control Systems
Easily change, track and monitor history of pH and ORP levels when using the IntelliChem® Water Chemistry Controller with IntelliTouch® or EasyTouch® automation systems
Control your system through your mobile device anywhere, anytime
Powerful automation at your finger tips!
DIY or Certified Technician
Automated Control System Accessories
A. First question you should ask yourself, what are you wanting to automate or control? There are systems designed to automate a single body of water such as a pool only or spa only. Then there are systems that are designed to automate both, a combination of a pool and spa.
A. Automation systems usually state how many functions or relays that the system is able to control. We recommend going with a system that has more functions or relays than you think you need for your current setup. That way if you want to add or upgrade your equipment setup in the future, you have an automation system that can accommodate those additions.
A. Control of the automation system is not only limited to the control box itself. There are many more convenient options available. Via an indoor control panel, wireless remote control, and even the ability to control from any smart device such as a smartphone or tablet.
A. Different pool automation solutions will allow you to control different things, so it's important that you identify what exactly you are hoping to achieve with your automation system before you shop. But, in general, pool automation can be as simple as one body of water and one product - or as complex – multiple bodies of water with all of the bells and whistles, features and functions. Can be used to control Pool Pumps, Pool Heaters, Pool Waters Features, Pool Lights, Pool Sanitizers, Pool Filters, and Pool Cleaners.
A. The automation system brings all of your equipment under one control. When you are setting up your automation device, you will tell your automation solution which pool equipment is connected and what speed(s) to run at when it's time for those product(s) to turn on. From there, your automation system takes care of the rest. Want your pool heater to kick on one hour before you get home from work so you can get some evening laps in? No problem. Hosting a little backyard bonanza and you want to wow your guests with a dazzling light show at dusk? Consider it done! And, when you are away from home, you can even check on your pool for additional peace of mind.
A. Identify Your Fav Automation Feature First. Pool automation solutions can range from just the basics to every bell & whistle. So it's important to first know which feature you put at the top of the pool automation pecking order. Scheduling? Remote control of your heater, pumps, lights? Water quality management? Perhaps a utility sponsored energy efficiency program is driving your decision. Whatever the case, Pentair has a pool automation solution that will put you in the driver's seat...and a lounge chair.