Leslie's - Alkalinity Up Increaser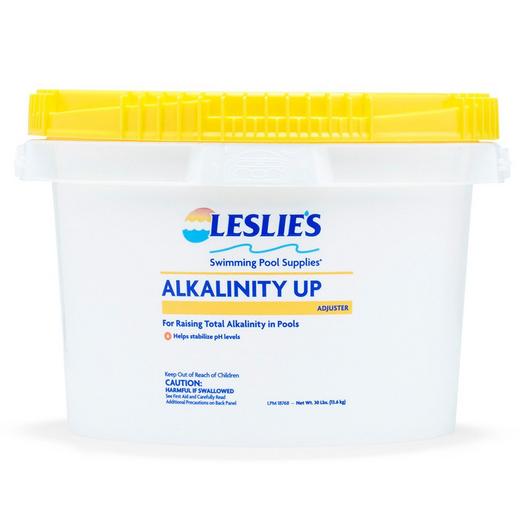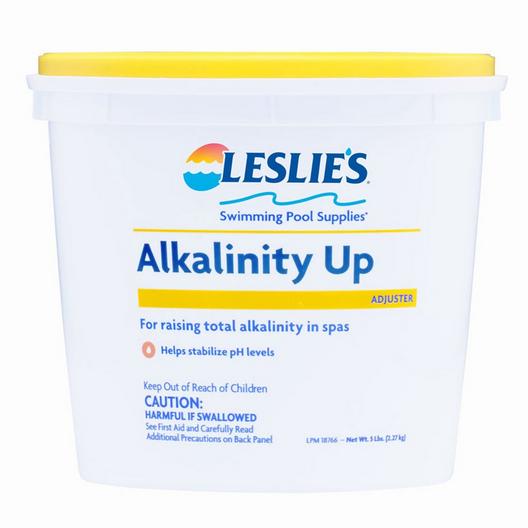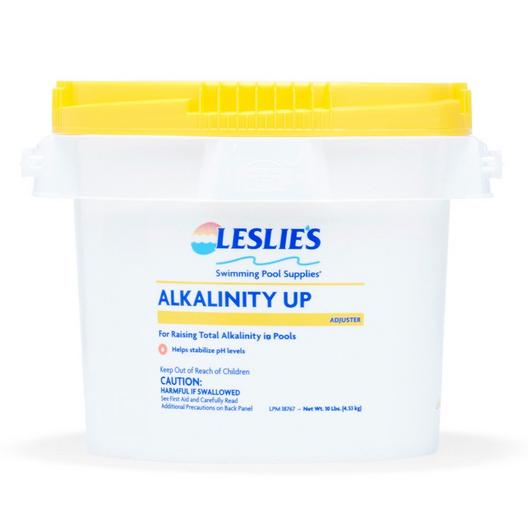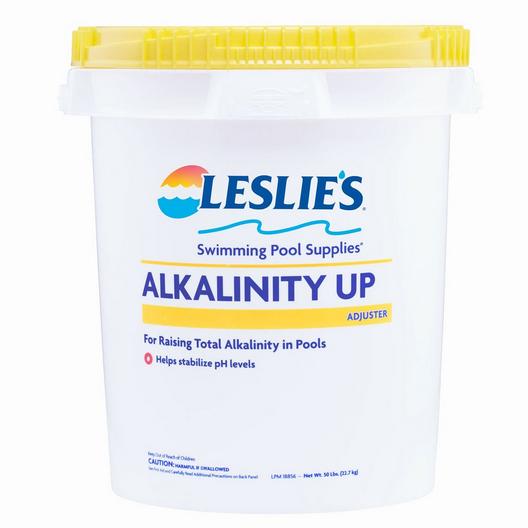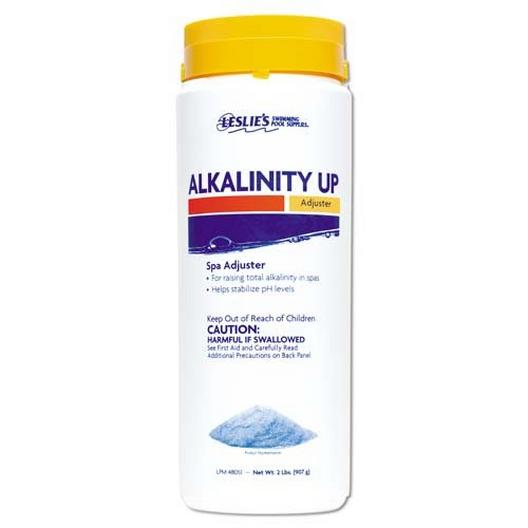 Maintain a balanced pH while increasing total alkalinity with Leslie's Alkalinity Up alkalinity increaser. Dosage: 1 lb per 10,000 gallons
More Details

Membership Available
Please note: This item is only available for in-store pickup and the selected store is out of stock. Please select a nearby store with available inventory to process your order.
Store Pickup
Pickup In Store
Standard Shipping
- Ship To Home
- Pickup at Chantilly, VA 13932 Lee Jackson Memorial Hwy Ste
Check nearby in-stock stores
---
Description
Maintain a balanced pH while increasing total alkalinity with Leslie's Alkalinity Up alkalinity increaser. Dosage: 1 lb per 10,000 gallons
Alkalinity increaser
100% sodium bicarbonate
Doesn't raise pH levels
Keeps pool free of damage
Helps maintain a safe swimming environment
Good for pools, spas, and hot tubs
Dosage: 1 lb per 10,000 gallons
Takes around 4 hours for full circulation of Alkalinity Up
---
Details
If you're looking to raise your Total Alkalinity without affecting your pH levels then the perfect solution is Leslie's Alkalinity Up. With 100% sodium bicarbonate, Alkalinity Up will raise your TA(Total Alkalinity) with ease to make a safe and clean swimming environment.
Raising Total Alkalinity
The ideal ranges for any swimming pool should be between 80 and 120 ppm for Total Alkalinity. Your proper margin for total alkalinity however does vary depending on the sanitizer you use in your water. For example:
Primary Sanitizer Type Ideal TA Range
Bromine 100-120 ppm
Cal-hypo 80-100 ppm
Dichlor 100-120 ppm
Liquid chlorine 80-100 ppm
Trichlor 100-120 ppm
Total Alkalinity is necessary to keep your pH levels balanced, and low Total Alkalinity can also cause damage to pools systems and irritation for swimmers. Leslie's Alkalinity Up raises Total Alkalinity levels to more acceptable ranges to prevent such harm and keep the pH where it is. Just add 1lb of Alkalinity Up for every 10,000 gallons in your swimming pool.
Importance of Total Alkalinity
Total Alkalinity may be one out of many chemicals you keep in your shed but just like the rest it plays a crucial role in keeping your water chemistry healthy and balanced. Having the right amount of Total Alkalinity is essential for having optimal sanitizer performance, protection of your pool and the equipment, and for the comfort of the swimmers. When TA levels are off it causes the pH to become unstable and cause metal corrosion and stain pool surfaces. As well as the pool becomes more acidic which will cause the occupants of the pool to have eye and skin irritation.
Common Questions:
What is the difference between Soda Ash and Alkalinity Up?
Leslie's Soda Ash effects and raises both your Total Alkalinity level and your pH level. Leslie's Alkalinity will only increase the Total Alkalinity in your water and will keep the pH level the same
How much should I add to my water?
For Leslie's Alkalinity Up you should add a dosage of 1 lb for every 10,000 gallons of water being treated.
---
Specs
| | |
| --- | --- |
| Manufacturer: | Leslie's |
| Product Type: | Pool Chemical |
| Chemical Type: | Water Balance - Total Alkalinity |
| Dosage: | 1 lb per 10,000 gallons |