Leslie's - 3 in. Jumbo Chlorine Tabs 20 lbs Bucket and Power Powder Granular 70 Pool Shock 25 lbs Bucket Bundle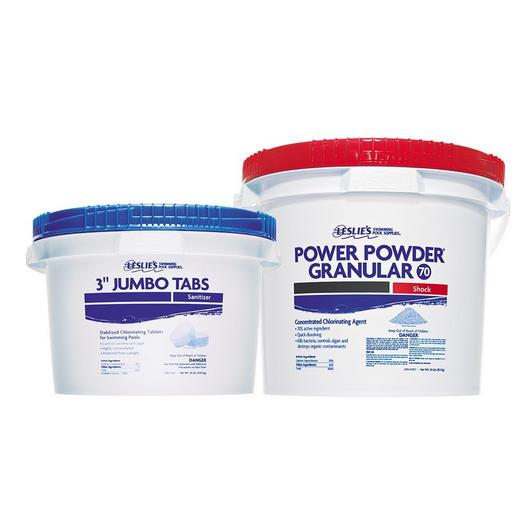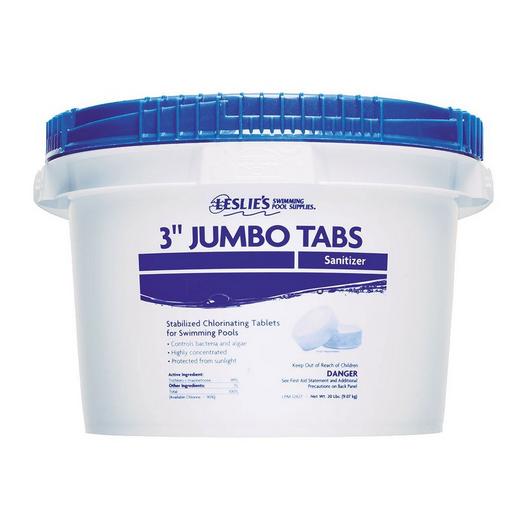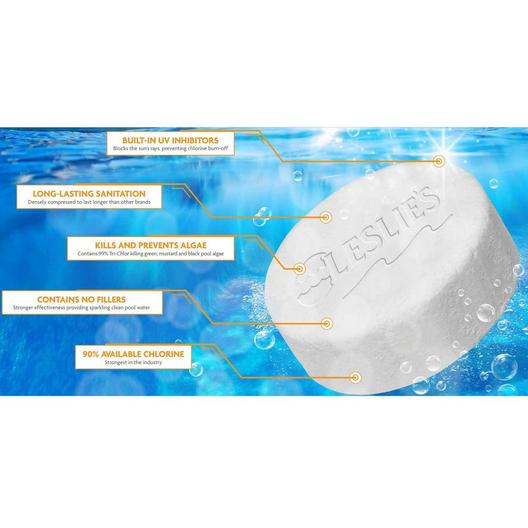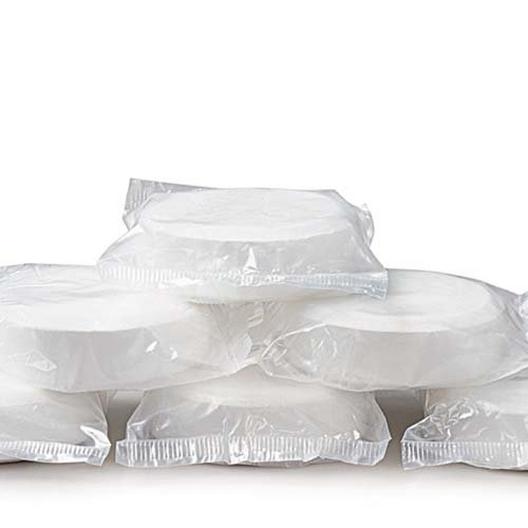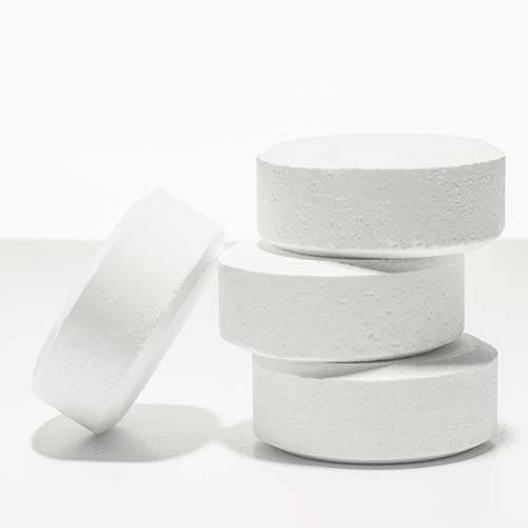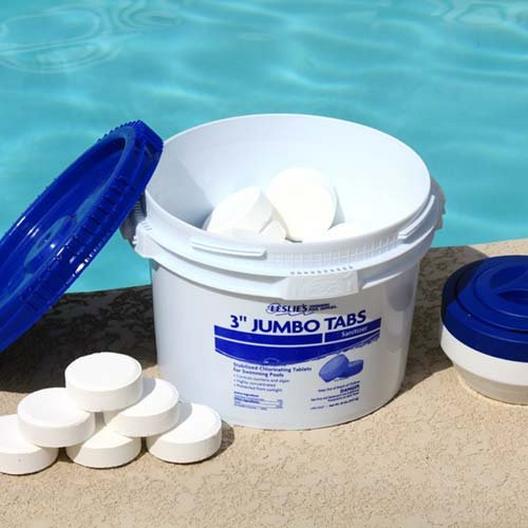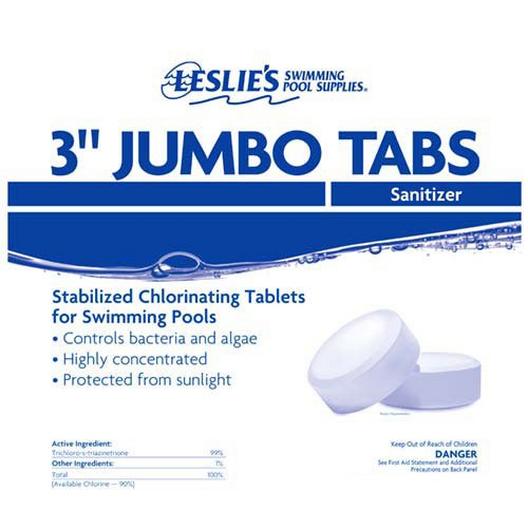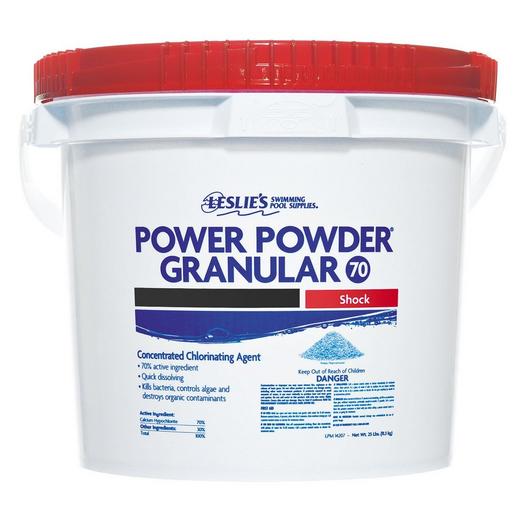 Leslie's 3 in. Jumbo Chlorine Tabs 20 lbs Bucket and Power Powder Granular 70 Pool Shock 25 lbs Bucket Bundle will help keep your pool water clean and sanitized. More Details
Store Pickup
Pickup In Store
Leslie's 3 in. Jumbo Chlorine Tabs 20 lbs Bucket and Power Powder Granular 70 Pool Shock 25 lbs Bucket Bundle will help keep your pool water clean and sanitized.
Bundle includes:
Leslie's 3 in. Jumbo Chlorine Tabs 20 lbs. Bucket
Leslie's Power Powder Granular 70% Calcium Hypochlorite Pool Shock 25 lbs. Bucket
Leslie's chlorine tablets are pro-grade quality to control all types of pool algae, bacteria, germs, and parasites for cleaner, healthier swimming pool water. Leslie's 3" Jumbo Chlorine Tabs contain 99% trichlor active ingredient with 90% available chlorine. Leslie's Jumbo 3 Inch Chlorine Tablets are densely compressed for a more even dissolve rate and provide long-lasting sanitization for your pool water.
When you have an algae bloom or need to treat other pool problems, look no further than Leslie's Power Powder Granular 70 Cal-Hypo Pool Shock. With 70% Calcium Hypochlorite active ingredient, it's a powerful and concentrated chlorine pool shock. Whether you're using Power Powder Granular 70 as a treatment or maintenance pool shock, it's extremely effective at keeping pool water sanitized and safe for swimming.
| | |
| --- | --- |
| Product Type: | Pool Chemical |
| Chemical Type: | Chlorine and Pool Shock |
| Manufacturer: | Leslie's |