Cover Valet - Cover Valet Hot Tub Cover Lift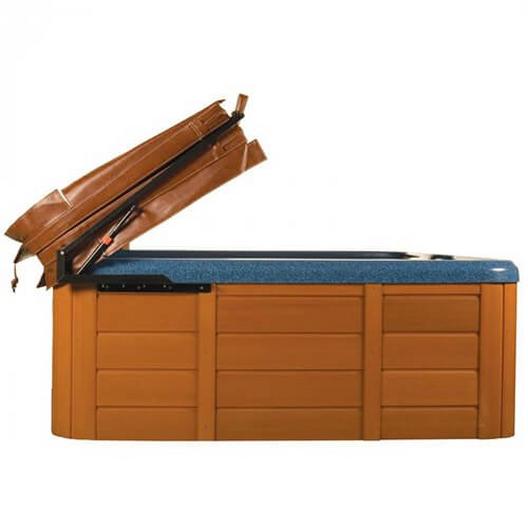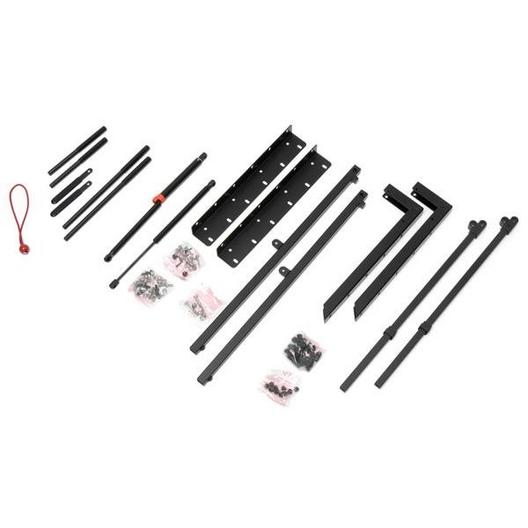 Membership Available
Store Pickup
Pickup In Store
Earn at least $14 in pool perks for this item by joining Pool Perks.
Join/Sign In Now
The original Cover Valet spa cover lift makes removing your spa or hot tub cover easy. Using a patented apparatus, Cover Valet spa cover lifters provide cover lift assistance and also store the cover safely off the ground. Adjustable to fit most any square sided hot tubs or spa covers, the Cover Valet is also one of the easiest to use as the large fulcrum grip handle and dual gas shocks do most of the work. To operate the Cover Valet spa cover lift, just fold the cover in half and pull up on the handle to raise the entire cover off the spa effortlessly.
The Cover Valet is our best selling spa cover lift
Requires only 6 in. back clearance so it fits almost anywhere
Cover Valet keeps your cover off the ground, allows cover to drain freely
Upright cover storage provides privacy; also blocks heat-robbing breezes while the cover is you're your spa
Dual locking gas shocks give best cover lift assist and secure hold
Free Shipping & Handling
Warranty: 5 years
Non-warranty returns on cover lifts are subject to a restocking fee
The Cover Valet will not work on round, hexagon or octagon spa cabinets. Please check out the Cover Lift Cover Rx if you have one of these cover shapes.
The Cover Valet will not work on round, hexagon or octagon spa cabinets.
Covers with an unusually large radius over 13 inches require the Maxxus Bracket kit. The bracket works with a cover radius of up to 20 inches.
Cover hinges measuring over 90 inches in width require the large Cover Valet. Please choose the larger size from the options above.