The Polaris P39, a Powerful Pressure Side Pool Cleaner
An exclusive to Leslie's, the Polaris P39 is the premium pressure side pool cleaner for your in ground pool. Powered by a dedicated booster pump, you have the ability to run your skimmer and the P39 simultaneously. The Polaris P39 will use the water pressure from the booster pump to travel around your pool. The PosiDrive system increases the overall versatility of the P39, allowing all three wheels to work in synch. for better traction.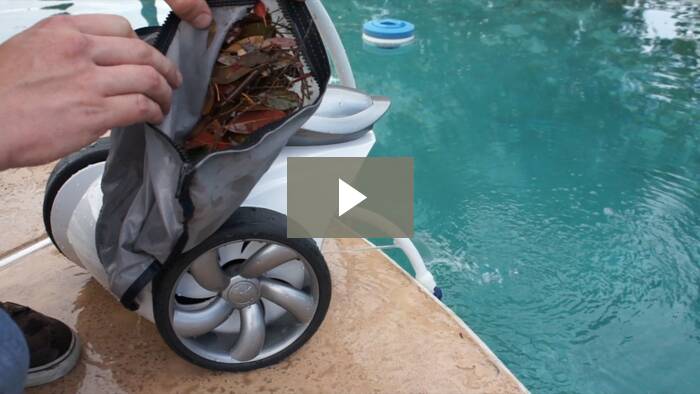 The debris vacuumed by the Polaris P39's jets becomes trapped in the fine mesh dual chamber bag. The dual chamber bag is secured by zippers for easy disposal while ensuring debris stay out of your pool. In addition to convenience and reliability, a separate filtration bag means reduced debris and strain on pool equipment. Perhaps on of the most discerning characteristics of the P39 is its sweep hose. The sweep hose brushes and lifts silt or dust from the floor of your pool for better filtration and chemical circulation.
The Polaris P39 comes with three additional sweep hose brushes and a 2-year limited warranty. If you're looking for a pressure side cleaner with a powerful cleaning performance, the Polaris P39 is a perfect addition to your pool.