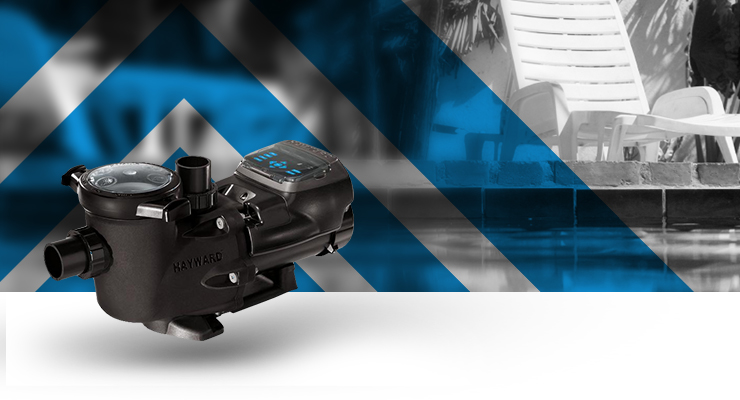 What You Need To Know About Variable Speed Pumps
Energy Efficiency at the Heart of Your Pool
Pool Pumps are the heart of any pool's circulation system. Primary pumps keep water moving through filters, heaters, skimmers, and water features. There are also accessory pumps used to run cleaners, for draining, and to operate waterfalls and other water features. The best investment you can make for your pool is a high-efficiency variable speed pump. It may very well be the best investment you can make for your entire home. You can save significantly on utility costs and be more environmentally-friendly. Also, these pumps run so quietly you won't even hear it.
Conventional Pumps
Conventional pumps run at one or two set speeds. While not as efficient as variable speed pumps, some models have been updated to help them run more efficiently than older models. Having a Dual Speed Pumps is definitely a step in the energy saving direction. Dual Speed Pumps have a high speed and a low speed. You would set the pump to the higher horsepower when running your pool cleaner and switch to the lower setting throughout the night and into the next morning. A dual speed motor compared to a single speed motor can save you between 50-70% on energy costs.
Energy-Saving Variable Speed Pumps
Variable speed pumps are among the most exciting and rewarding pool equipment innovations available today. There is the option to have up to 8 programmed speeds and timer settings; to run at the exact pump speeds for specific operations - filtering, heating, cleaning, spa jets, water features and more – and substantially slash energy costs. Variable Speed Pumps are significantly quieter than dual speed and single speed pumps. They also have the ability to save you up to 90% in energy savings! The upfront cost of a Variable Speed Pump can be surprising, but the pump will pay for itself within the year, usually saving you about $20-$30 per month. In addition to all of these great savings, your local energy company may provide a large cash rebate to their customers that utilize the energy saving Variable Speed Pumps.
Pentair is a leader in variable speed pumps. It was the first manufacturer to introduce variable speed technology to the pool industry. Additionally, Pentair was the first to earn ENERGY STAR® certification on its pool pumps. In addition to Pentair's noteworthy advances with Variable Speed Pumps, we can now add Jacuzzi to that sparkling list. Jacuzzi has launched a new line of products exclusive to Leslie's, including Variable Speed Pumps. The U.S. Environmental Protection Agency named Pentair a 2014 ENERGY STAR® Partner of the Year for its outstanding contribution to reducing greenhouse gas emissions by manufacturing energy-efficient products and educating consumers about energy efficiency. The pool pros at Leslie's can help you choose the best pump for your pool. Contact us today to get started.