Hot Tub Filters: The Good, the Bad and the Ugly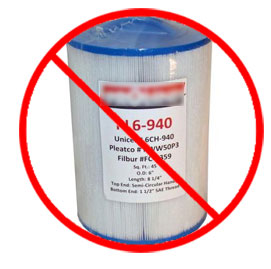 Once upon a time, if you wanted a replacement spa or hot tub filters, you went down to your local spa store and bought or ordered a replacement filter cartridge. There wasn't a choice of brand, they were all made by Unicel, or Aladdin.
As the number of pools and spas using pleated filter cartridges grew to more than 5 million in the US - more domestic manufacturers entered the ring, namely Filbur and Pleatco.
Spa filter cartridges are surprisingly simple to manufacture, all you need is a machine to make neat pleats in the fabric, and roll it into a tube, and a second machine to shape and stamp the end caps.
This has given rise to a large number of imported spa filters being dumped on US shores, in packed shipping containers. After arrival, they are sent to large retailers, such as Walmart and Home Depot, and other mass merchants.
There are some important quality differences in these cartridges, imported from Singapore. It starts with the fabric, which is not Reemay®, but something called remay, as in "quality remay construction". That really burns me up, and I hope the DuPont legal team has some recourse against those who use copycat names.
According to sources at Unicel, the fabric used in most imported hot tub filters is inferior; and "low-end manufacturers are using low-grade spunbonded polyester to reduce costs, however there is a significant difference in cartridge performance".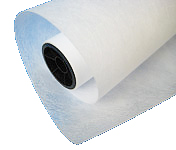 For spa filter cartridges, a 3 oz. fabric weight (per square foot) is most suitable, with 4 oz. used on high flow systems, or very large spas. What is the weight of the fabric used in the spa filters sold by Home Depot, Lowes and Walmart? No one knows, it seems to be a closely guarded secret.
Below are some of the features of Pleatco hot tub filters - compare that to the Pro line filters, which merely says "installs in seconds" - well, duh.
High performance pleated polyester media - (100% Reemay)
Reinforced antimicrobial end caps
Extruded PVC center cores
Molded threads, no loose inserts
If you want the best performance out of your hot tub filters, stick with an established and well known brand like Unicel, Filbur, Pleatco or Aladdin. Don't be tempted to buy a half-priced cartridge that won't even last half as long, and you'll have a cleaner and healthier hot tub.