Bio-Dex - Clearex 500 Pool and Spa Water Clarifier, 1 qt.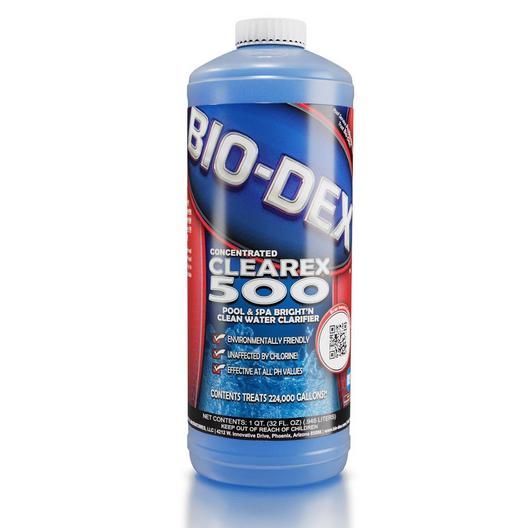 CLEAREX 500 is an exciting, proven and improved concept in pool water clarification aids. It may be applied whenever turbidity (cloudy) problems occur. Usually one treatment is sufficient to produce outstanding clarity and brilliance to pool water. Treats 224,000 gallons Dosage: 1 qt per 24,000 gallons
More Details

Membership Available
Store Pickup
Pickup In Store
Earn at least $1 in pool perks for this item by joining Pool Perks.
Join/Sign In Now
CLEAREX 500 is an exciting, proven and improved concept in pool water clarification aids. It may be applied whenever turbidity (cloudy) problems occur. Usually one treatment is sufficient to produce outstanding clarity and brilliance to pool water. Treats 224,000 gallons Dosage: 1 qt per 24,000 gallons