Waterway - Executive Wet End, 2.5 in, 4.5 HP, 48 FR, 310-1850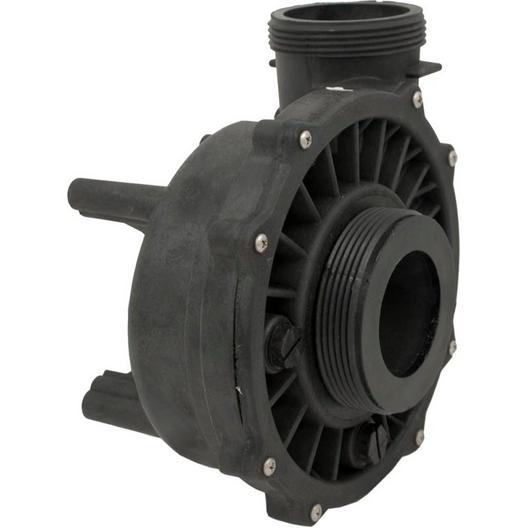 Membership Available
Store Pickup
Pickup In Store
Ship To Home
- Not Available for this item
Earn at least $4 in pool perks for this item by joining Pool Perks.
Join/Sign In Now
Waterway 2.5"" Executive Wet End for 48-Frame, 4.5-HP, Executive spa pumps, 310-1850. Buttress threaded suction port measures 3.5"" OD, and uses 2.5"" union. Side Discharge measures 3"" OD, and uses 2"" union, (unions sold separately). Waterway Executive 4.5 HP wet end includes the pre-assembled Volute, impeller and shaft seal for quick and easy pump rebuilds.
Replacing a Spa Pump Wet End: Shut all power off. Then remove the bolts that connect the motor to the wet end. Now remove the small cover plate at the back of the motor, and place a large flat head screwdriver or wrench on the end of the motor shaft. Reach into the front of the wet end with your other hand to hold the impeller stationary, while you turn the screwdriver counter-clockwise, to un-thread the shaft from the impeller. Now, just pull the wet end off the front of the motor and replace with new, in reverse order.