Leslie's - Scale & Stain Remove 1/2 gallon, 2-Pack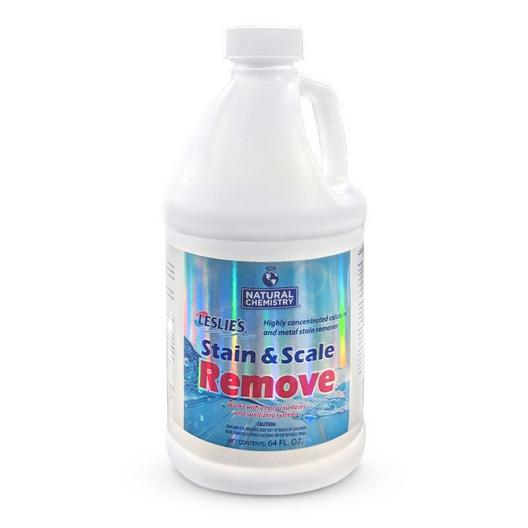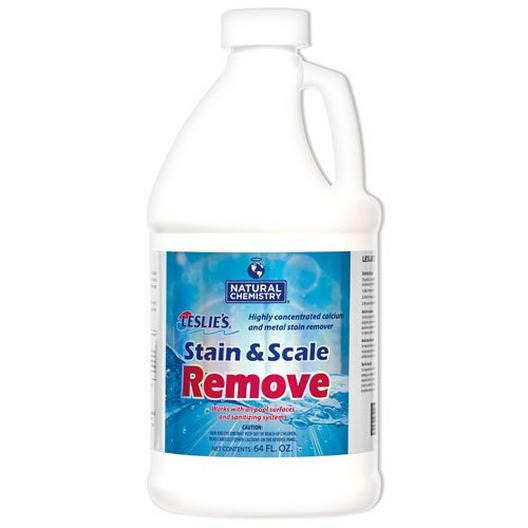 Leslie's Ultimate Scale and Stain Remover quickly eliminates pool stains and blemishes on pool and spa surfaces. Removes pool stains in as little as 2-4 weeks. More Details
Store Pickup
Pickup In Store
Ship To Home
- Not Available for this item
Earn at least $4 in pool perks for this item by joining Pool Perks.
Join/Sign In Now
Bundle contains:
Leslie's - Scale & Stain Remover, 1/2 gallon
Leslie's Ultimate Scale and Stain Remover quickly eliminates pool stains and blemishes on pool and spa surfaces. Removes pool stains in as little as 2-4 weeks.
Pool stain remover and scale remover
Removes stains from all pool surfaces, plumbing and pool equipment
Safe on all pool surfaces and non-irritating to swimmers
Prevents stains from returning
Quickly removes all stains in as little as 2-4 weeks
Recommended Dosage: 5 fl oz per 10k Gallons
Leslie's Scale and Stain Remove quickly and easily removes pre-existing stains and blemishes that have built up in your pool or spa without having to drain and acid-wash your pool. It works quickly getting rid of any existing stains in as little as 2-4 weeks to your pool and equipment. Stain buildup is unsightly and can be damaging to your equipment. Leslie's Scale and Stain Remove is made up of an organic polymer which is safe for all pool surfaces and will safely get rid of the most stubborn pool stains while preventing stains from returning. Our industry-leading pool stain remover will quickly get rid of staining time and time again keeping your pool sparkling clean all year round.
Dosage: 8 oz per 8,000 gallons.
| | |
| --- | --- |
| Product Type: | Pool Chemical |
| Chemical Type: | Stain & Scale Removal |
| Dosage: | 5 fl oz per 10,000 gallons |
| Manufacturer: | Leslie's |
| Container Size: | Bottle: 1/2 gal |
| Item Quantity: | 2-Pack |