Midwest Canvas - Round Winter Pool Cover, 10 Year Warranty, Blue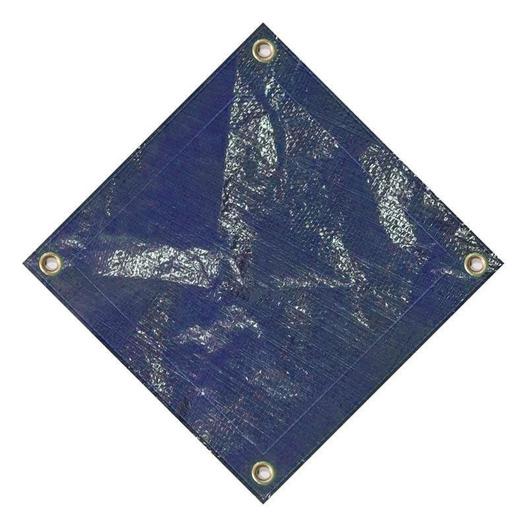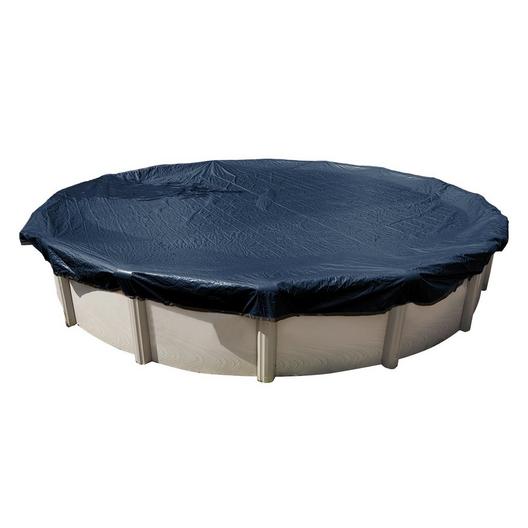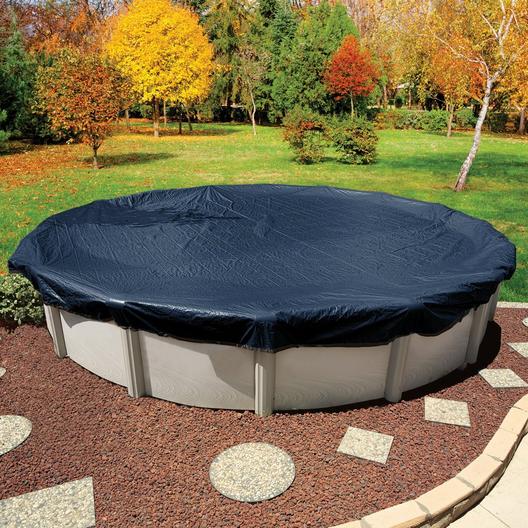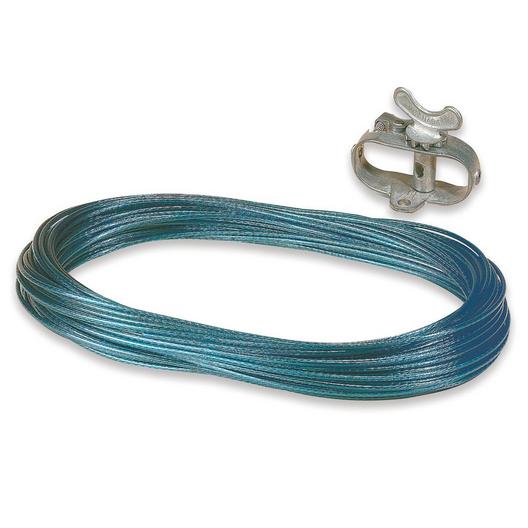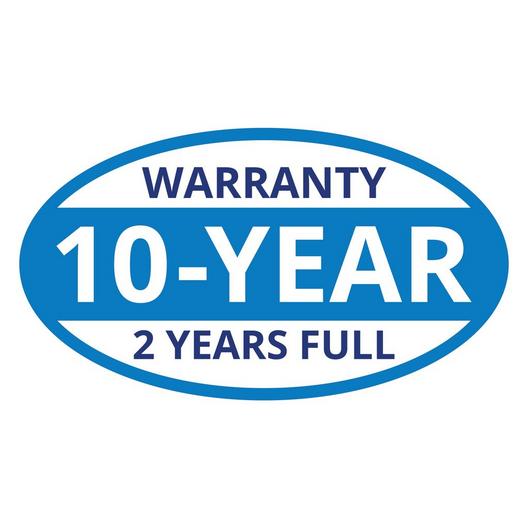 Midwest Canvas Round Winter Pool Cover, 10 Year Warranty, Blue will protect your above ground pool from dirt, debris, and the harsh winter elements.
More Details
Store Pickup
Pickup In Store
Midwest Canvas Round Winter Pool Cover, 10 Year Warranty, Blue will protect your above ground pool from dirt, debris, and the harsh winter elements.
Round above ground pool winter cover
Includes winter cover, cable and winch
Unique triple laminated, super tight inner scrim makes our winter pool cover extremely durable against winter's worst
Above ground solid winter cover has fewer seams making it less likely to separate for increased durability
Weather-tough coating to prevent UV damage and a black underside inhibits algae growth during the winter
Lightweight and easy to install above ground winter pool cover
10 x 10 scrim tight weave
3' overlap overlap on above ground size provides for flexibility during installation
10-Year limited warranty, 2-Year full
The round winter pool cover from Midwest Canvas offers ample strength to get your above ground pool safely and cleanly through winter without having to spend a ton of money. Featuring fewer seams and a unique triple laminated tight inner scrim, this winter cover resists fraying and tearing yet is lightweight and easy to install. A weather-tough coating on the round winter pool cover provides protection from the sun's UV rays and from pool chemicals. Heat sealed seams help keep dirty water out of your above ground pool while a black underside prevents algae growth, making your spring pool opening easier and less expensive.
Winter covers for above ground pools are an excellent way of keeping debris like leaves and twigs from damaging the interior of your pool. Make sure to order a winter pool cover with the size of your above ground pool. Every above ground pool winter cover includes vinyl covered metal cable and winch for easy, secure installation.
How to Install Your Above Ground Winter Pool Cover
First, check that the measurements listed on the box match your pool size. Measure your pool to be sure before unboxing your new pool cover. Our aboveground pool covers have 3 ft. of overlap. For example, if you have a 24 ft. round pool, the total diameter of your winter pool cover will be 27 ft.
A winter air pillow placed under the cover helps channel rain water to one or more areas, but more importantly - serves as an ice compensator. This helps prevent a solid sheet of ice from forming, which can put pressure on above ground pool walls. After cleaning the above ground pool thoroughly and adding your winterizing pool chemicals, spread the pool cover over the above ground pool so that it overlaps the top rail evenly around all sides. A 24' round pool cover will overlap 24 inches all the way around when it is centered.
Run the coated steel cable through the grommets on the winter cover's edge and connect the tightener winch to the two ends of the cable. Tighten the winch to draw-up your winter pool cover around the pool. In areas of high winds, add cover clips or wall bags to keep your winter cover down during strong winds or storms.
How to Care for Your Above Ground Pool Winter Cover
Use a small pool cover pump or a gravity drain device to pump off rain water from the surface of your above ground pool cover. If too much water accumulates on the cover, it can cause a small strain to the fabric and promote dirt to build up. Also, rain water on your pool cover attracts worms which then attracts birds. Birds are sometimes not too careful with their sharp claws and beaks, and can cause damage to your winter cover. Squirrels after nuts or berries on the pool cover can also create pinholes with their claws as scurry over top an above ground pool cover. So keep it clean and dry as much as possible, and your pool cover will last longer.
Keep your winter pool cover protected from high winds. A loose cover can become damaged from "wind whip", and if too much wind gets under your pool cover, it could even pull it off of the above ground pool! Using a water bag or wall bags can help the pool cover to lay flat on the pool water. Cover Clips or Cover Seal can help prevent air from getting up under the pool cover.
How to Remove Your Above Ground Winter Pool Cover
During pool opening, carefully remove the cable and winch from the above ground pool winter cover and place the cover in an area large enough to spread it out. Driveways work well as you can keep the cover off the side of the driveway, cleaning it one section at a time. Clean an above ground winter pool cover with a garden hose and a brush. A nylon or poly bristle pool brush will work well or a soft scrub brush. A mild pool cover cleaning chemical can be used to help remove dirt or stains from your pool cover.
Dry the winter pool cover before folding to prevent mildew and mold. When you fold the winter cover, use a fan-folding pattern, so it's easier to put on your above ground pool next year. Store the above ground pool winter cover in a clean, dry area, indoors if possible.
| | |
| --- | --- |
| Product Type: | Pool Cover |
| Cover Type: | Winter Cover |
| Shape: | Round |
| Pool Type: | Above Ground |
| Color: | Blue |
| Manufacturer: | Midwest Canvas |
| Warranty: | 10-Year |
Ten Year Limited Warranty, see Owner's Manual for a full description of warranty claims and coverage details.