Midwest Canvas - 16' x 24' Rectangle Winter Pool Cover, 10 Year Warranty, Blue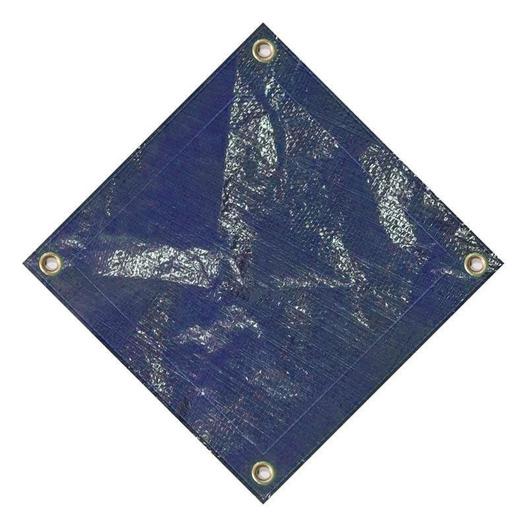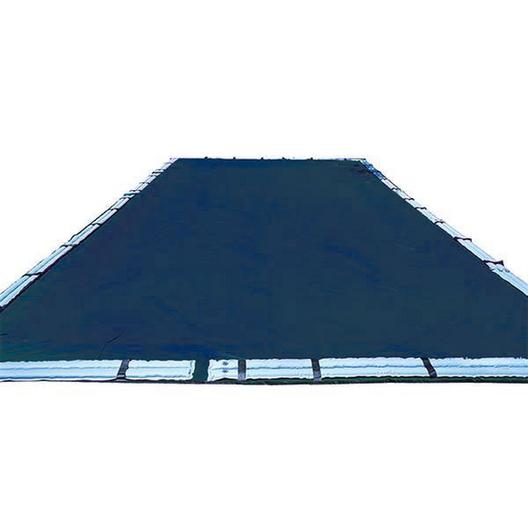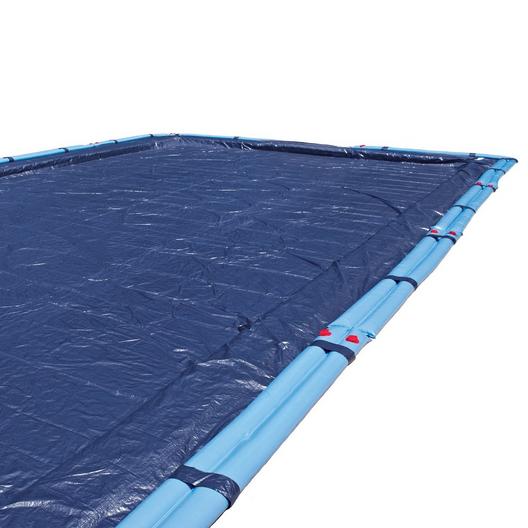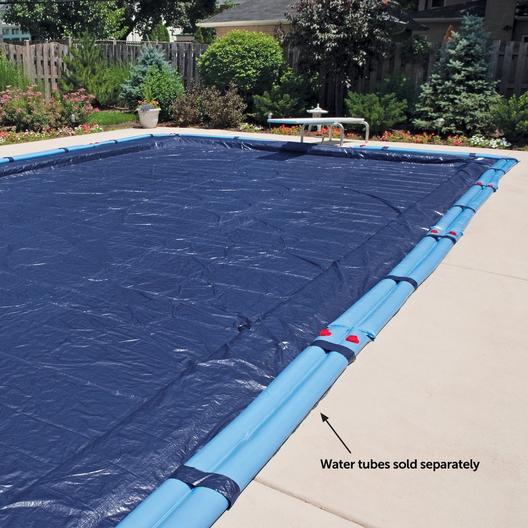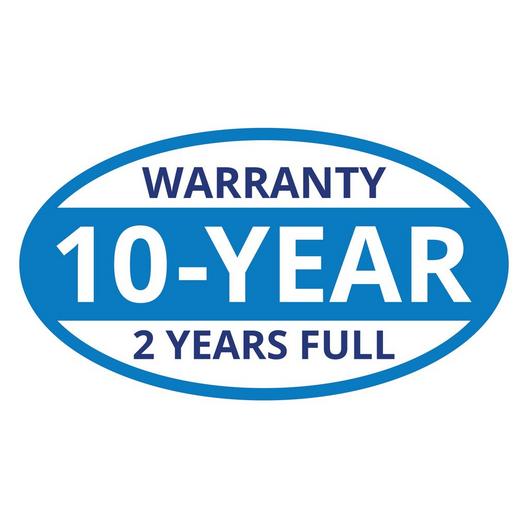 $59.49
Price reduced from

$69.99

to
Midwest Canvas 16' x 24' Rectangle Winter Pool Cover, 10-Year Warranty, Blue will protect your in ground pool from dirt and debris throughout the winter.
More Details

Membership Available
Store Pickup
Pickup In Store
Ship To Home
- Not Available for this item
Earn at least $2 in pool perks for this item by joining Pool Perks.
Join/Sign In Now
Midwest Canvas 16' x 24' Rectangle Winter Pool Cover, 10-Year Warranty, Blue will protect your in ground pool from dirt and debris throughout the winter.
16' x 24' rectangle in ground pool winter cover
In-ground winter pool cover withstands temperatures down to -50 degrees
Winter cover is protected from damaging UV rays and pool chemicals
Polyethylene construction is triple dipped for extra strong layers
In-ground winter pool cover features a weather-tough top coating to resist weather damage from sun and rain
Heat sealed seams provide extra strength to the cover, prevent water from leaking into your pool
8 x 8 scrim tight weave
5' overlap overlap on in-ground size provides for flexibility during installation
10-Year limited warranty
The 16' x 24' rectangular winter pool cover from Midwest Canvas keeps dirt and debris out of your in-ground pool, protects your interior pool surface as well as helping make your spring opening easier and faster. A black bottom layer on the high-density polyethylene cover blocks sunlight from reaching the water, therefore preventing algae blooms throughout the winter.
In-ground winter pool covers not only prevent falling debris from entering your pool and contaminating the water, they also stop harsh winter weather from damaging your pool and pool surfaces.
How to Install Your In Ground Winter Pool Cover
When the pool cover is delivered, first check that the pool size measurements on the box match your actual pool size. Our in-ground covers are made with a 5 foot overlap. For example, a 20x40 in-ground pool cover would have an actual size of 25x45. If you want a 20x40' pool cover, order the 16'x36' pool cover, which will measure 21'x41' from edge to edge.
After cleaning the pool and adding your winterizing pool chemicals, unbox the new pool cover and unroll it while you spread it across the pool. Place water bags or pool cover weights on the shallow end edge of the pool cover to help hold the cover in place as you unfold it towards the deep end.
Spread the winter cover over the pool so that it floats on the pool surface, and pull it to work out any packing wrinkles. Fold any excess material underneath, but be sure to cover at least two feet of pool deck, all around the pool.
After centering the pool cover, covering all edges or coping stone by 2-3 feet, lay your water bags, aka water tubes around the pool edge. Use a garden hose to fill the water bags about 70% full. Overfilling may cause the water bags to roll, or to pop the valve top when the water freezes.
Pull on the edges of the cover all around the pool, to pull out any wrinkles on the cover surface to make pumping and cleaning the cover easier. Remove any cover folds or wrinkles over the pool deck, to allow rainwater to run-off, away from the pool.
How to Care for Your In Ground Pool Winter Cover
An automatic pool cover pump is easiest, but manual pumps are more affordable. Keep no more than 1/2" of water on the cover, more than that can stress seams, and water on the surface creates an unsafe condition for young children and pets.
Using a Leaf Catcher leaf net is an excellent tip if many leaves fall on your pool cover, either fall or spring. A leaf net is spread across the pool cover at closing and is left on until all of the autumnal leaves have fallen. Then, one day in early winter, get a helper and each grab a corner, and in one swift motion, pull all of the leaves off of the pool cover.
Leaves, twigs, acorns and other debris can be easily removed with a Leaf Rake type of skimmer net, or it can be gently pushed to one side with a pool brush. A leaf blower can also be used, after rain water / snow melt is removed.
How to Remove Your In Ground Winter Pool Cover
During pool opening, carefully remove the water bags. After removing the all of the water from the pool cover you can remove it from the pool.
DO NOT try to remove the cover from the pool without a cover pump, and/or without removing 95% of the water on top of the cover first. If not, it may spill pool cover water into the pool and/or rip the cover in the process. Use a bucket or siphon or pump - whatever it takes, to remove nearly all of the water from your winter pool cover before removal.
Take the cover to an area large enough to spread it out. Driveways work well; you can keep the cover off the side of the driveway, and clean it one section at a time. Take the time to clean off the driveway, so the underside of your pool cover won't become dirty while cleaning the topside of the cover.
| | |
| --- | --- |
| Product Type: | Pool Cover |
| Cover Type: | Winter Cover |
| Pool Type: | In Ground |
| Size: | 16 x 24 |
| Shape: | Rectangle |
| Warranty: | 10-Year |
| Manufacturer: | Midwest Canvas |
Ten Year Limited Warranty, see Owner's Manual for a full description of warranty claims and coverage details.