Leslie's - Spa Super Anti-Foam, 1 Quart, 2 Pack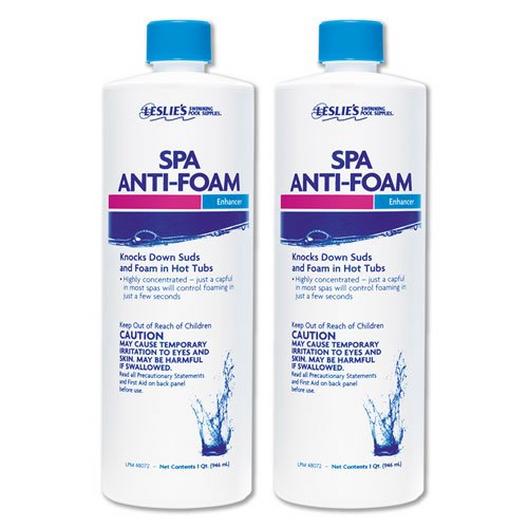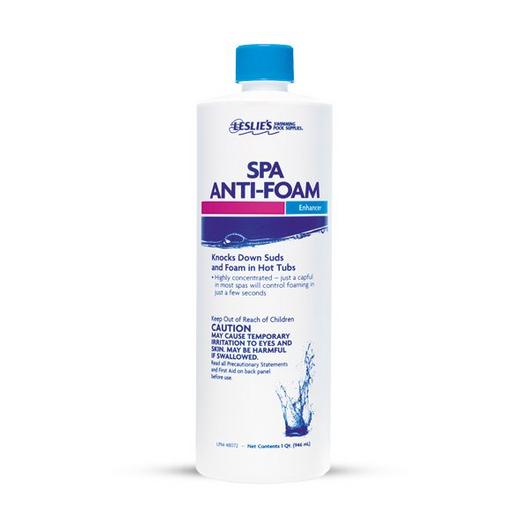 Spa Super Anti-Foam is a highly concentrated formula designed to control the amount of foam buildup within a spa. Includes: two 1qt bottles of Anti-Foam. More Details
Store Pickup
Pickup In Store
Bundle contains:

Leslie's - Spa Super Anti-Foam, 1 quart
Spa Super Anti-Foam is a highly concentrated formula designed to control the amount of foam buildup within a spa. Includes: two 1qt bottles of Anti-Foam.
Spa chemical
Controls spa foam build-up
2-Pack of 1 quart bottles
This Anti-Foam formula is suitable for most spas. The main causes of foam stem from everyday products such as hair care and leftover laundry detergent on your swim wear. It is also important to maintain a clean filter so that oils from lotions and hair care do not circulate in your spa and cause the foam to increase. By using just one capful of this active formula you will see a decrease in the amount of foam and suds that develop in your spa.
| | |
| --- | --- |
| Product Type: | Spa Chemical |
| Chemical Type: | De-Foamer |
| Manufacturer: | Leslie's |