CMP - Brilliant Wonders 1.5" LED Pool & Spa Light Kit, CMP/J Style, 12V, 11W, 50' Cord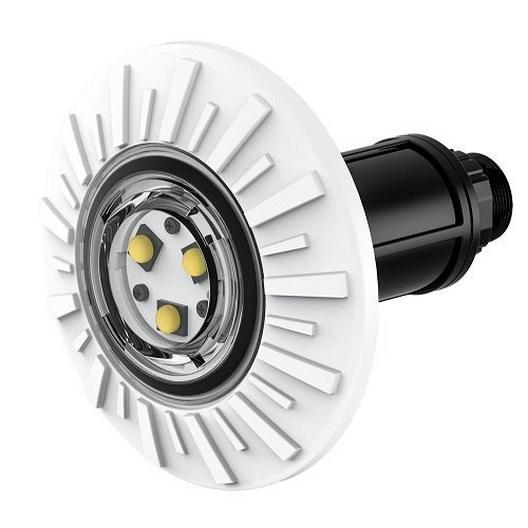 Shop the Brilliant Wonders 1.5" LED Pool & Spa Light Kit, CMP/J Style, 12V, 11W, 50' Cord 25503-560-050 online at PoolSupplyWorld
More Details

Membership Available
Store Pickup
Pickup In Store
Ship To Home
- Not Available for this item
Earn at least $19 in pool perks for this item by joining Pool Perks.
Join/Sign In Now
Shop the Brilliant Wonders 1.5" LED Pool & Spa Light Kit, CMP/J Style, 12V, 11W, 50' Cord 25503-560-050 online at PoolSupplyWorld
Kit includes: LED light, white faceplate, cord and installation tool
RGBW LED lighting delivers high performance and balance of brightness
Two Wattage Levels to choose from (8W, 11 W)
Four Cord Lengths to choose from (25', 50', 100', 150')
Includes 9 Colors and 5 Light Shows
Installs in Gunite, Fiberglass, and Vinyl Pools (wall or floor)
Nicheless non-metal design - no bonding or grounding required
Blends smoothly and creates soft shadows
12V AC transformer not included.
With the Brilliant Wonders Nicheless 1.5" LED Pool & Spa Light Kit, you can transform any dull pool or spa into a brilliant night scenery. With 9 colors and 5 different light shows to choose from, adding excitement and brilliance into your pool or spa has never been easier!
Nicheless non-metal design eliminates bonding or grounding - simply install into any 1.5" pool wall fitting for a seamless and quick connection. You can expect Brilliant Wonders Nicheless LED Pool & Spa lights to last long with over 50,000 hours of low voltage LED life, saving energy and money. Built with CMP Smart SyncTM Technology, it syncs with all major pool control systems.
CMP/ J-Style is compatible with systems from CMP and Zodiac International.
| | |
| --- | --- |
| Product Type: | Pool Light |
| Manufacturer: | CMP |
| Wattage: | 11W |
| Cord/Hose Length: | 50 ft |
| Voltage: | 12V |