Rendezvous - Foam Out - 1 Pt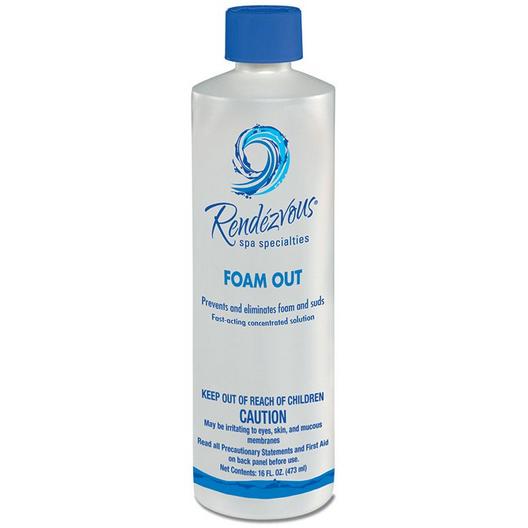 Membership Available
Store Pickup
Pickup In Store
Ship To Home
- Not Available for this item
Earn at least 14 in points for this item by joining Pool Perks.
Join/Sign In Now
A defoamer that rids spa of foam caused by a concentration of body oils and other materials.
Features:
Prevents and eliminates foam and sudsing.
Fast-acting formula.
To Eliminate Existing Foam:
Squirt a small amount directly on the surface of the foam. DO NOT USE more than 1/2 teaspoon at a time.
Apply when the spa/hot tub is in operation.
Wait 10 minutes.
Repeat treatment if foam does not subside.
Application:
Use FOAM OUT to prevent and eliminate foaming and sudsing in spas, hot tubs, therapeutic pools, fountains and swimming pools.
Compatible with: Chlorine, Bromine, ozone and mineral purification systems.
Product Size: 1 pint