Polaris - P825 Robotic Pool Cleaner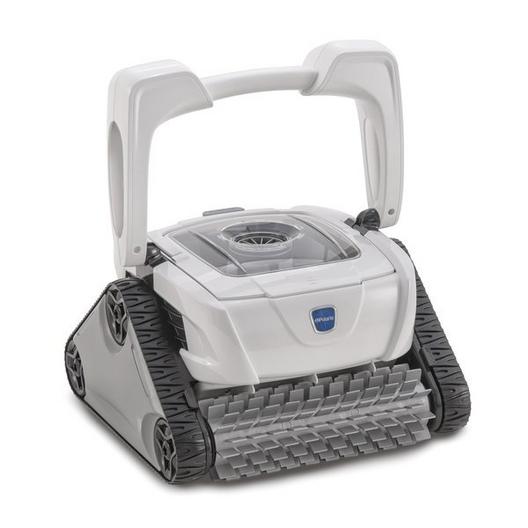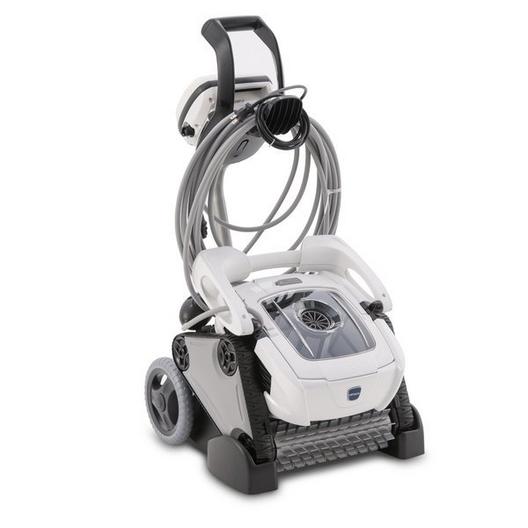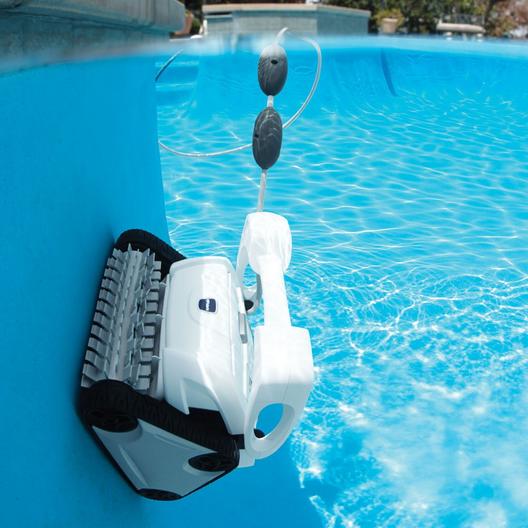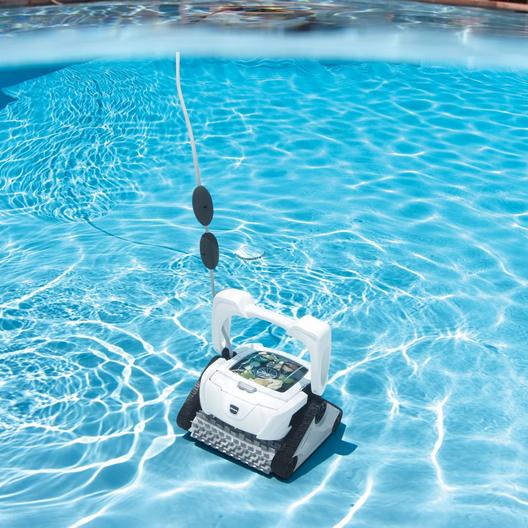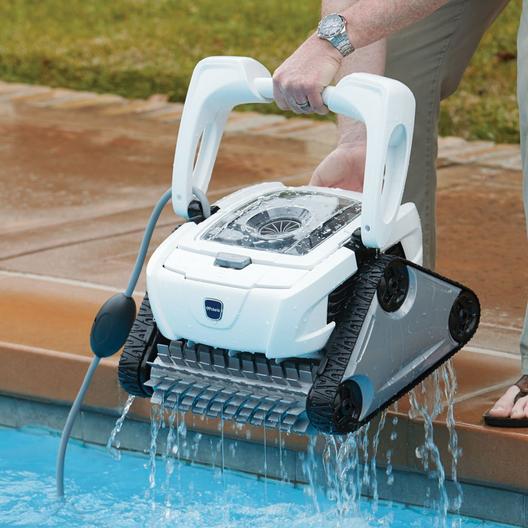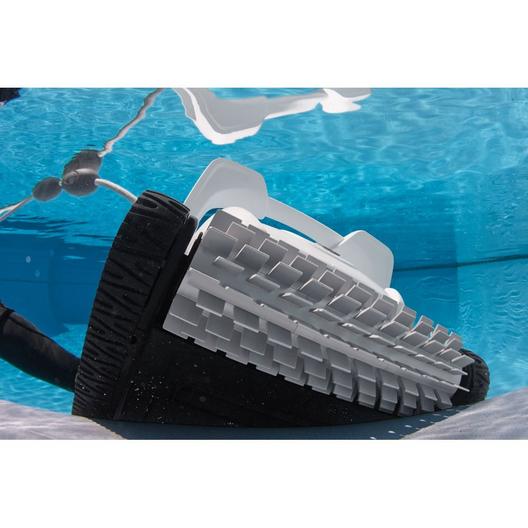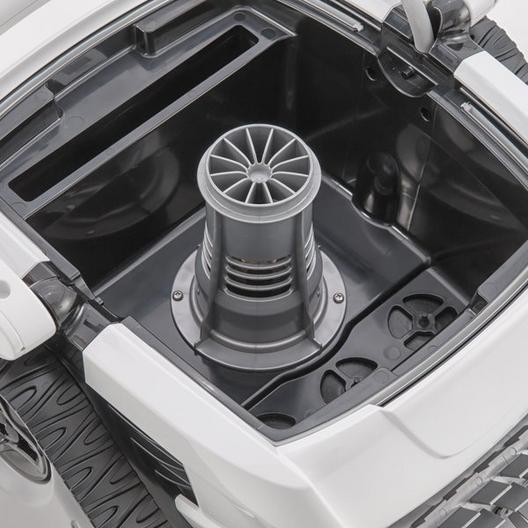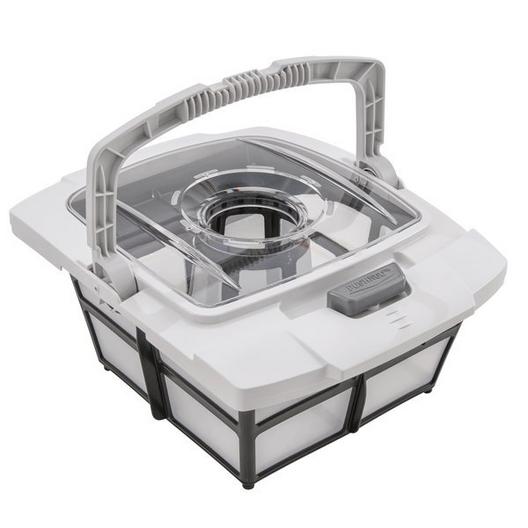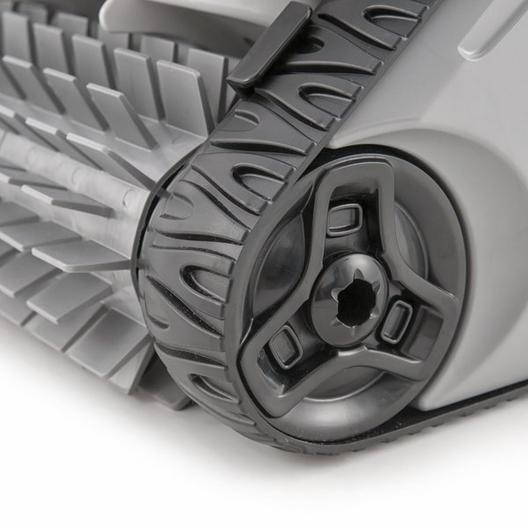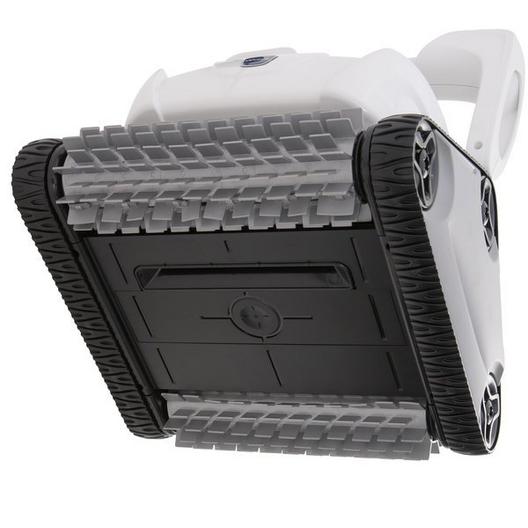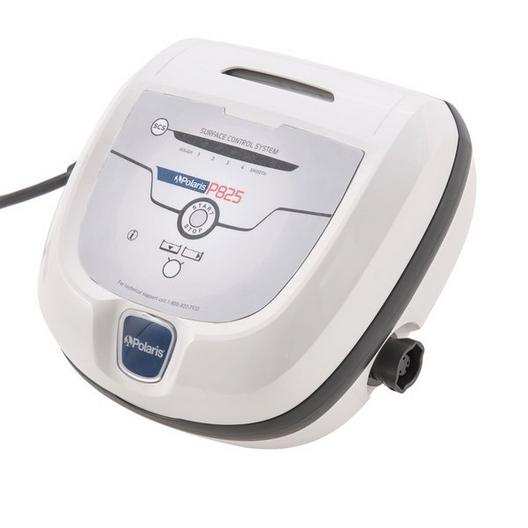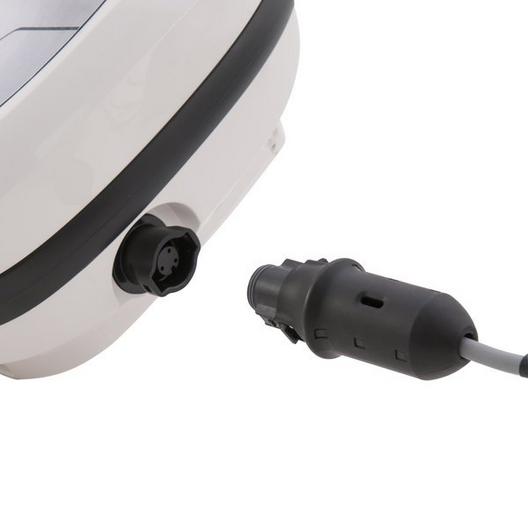 The Polaris P825 Robotic Pool Cleaner is fast and efficient with strong cleaning power, all terrain tank treads, and the easiest filter removal of all cleaners.
More Details

Membership Available
Store Pickup
Pickup In Store
Earn at least $44 in pool perks for this item by joining Pool Perks.
Join/Sign In Now
The Polaris P825 Robotic Pool Cleaner is fast and efficient with strong cleaning power, all terrain tank treads, and the easiest filter removal of all cleaners.
Push'N'Go filter canister for easy debris removal
50' cable length
Premium Caddy with Power Supply Unit included
Powerful Cyclonic Vacuum Technology
Surface Control System adjusts for different pool surfaces for optimal cleaning
Transparent filter canister lid
Dual cleaning modes
All-terrain cleaning
2-year manufacturer's warranty
The Polaris P825 Robotic Pool Cleaner comes standard with Cyclonic Vacuum Technology and all-terrain tank treads to clean more surfaces such as coves, steps, seats, and tile line to keep your blue clear as day. The Polaris P825 deftly navigates your pool to make sure no corner or edge is left with dirt or debris. This feature-rich robot delivers supreme cleaning performance for all in-ground pools.
Polaris P825 Features
The Polaris P825 uses powerful Cyclonic Vacuum Technology to suspend debris and dirt in its canister, to keep optimal suction for the entirety of its cleaning cycle. With 2 scrubbing brushes, one in the front and one in rear, the Polaris P825 thoroughly cleans with less passes around the pool picking up leaves, stones, and more. Utilizing the Polaris P825's Surface Control SystemTM, the robotic pool cleaner will adapt and adjust to the surface it's clinging to, improving suction, and providing better climbing ability.
Easy Clean Up
Polaris P825 Robotic Pool Cleaner's Push'N Go® Filter Canister allows you to never have to touch debris ever again. When the Polaris P825's canister is full, built in on top is a transparent lid, allowing you to peer into the cleaner, knowing when it's ready to be emptied. A simple push of a button and flip of a handle, the filter is ready to be removed from the cleaner and emptied. A quick shake and spray, the filter canister can be placed back in the P825 for its next cleaning run. At the end of the day, you can store the Polaris P825 on its Premium Transport Caddy to be stashed away until the next time you need it.
Common Questions:
How long is the cord that comes with the Polaris P825 cleaner?
The Polaris P825 comes standard with a 50 foot cable.
Cable is tangling in the pool.
There is too much cable length in the water. Do not unravel the entire cable length. Place only the required length of cable in the water and place the rest on the side of the pool. Follow the procedure in "Cord Tangling" in the manual to avoid and correct tangled cord.
The Cleaner Error Indicator flashes during the cleaning cycle.
Remove cleaner from the pool and re-submerge, see the Submerging the Cleaner section in the Owner's Manual.
Cleaner stops for up to 20 seconds during the cleaning cycle.
No user action required. The pause does not affect the overall cleaning cycle.
Click here for parts

The Polaris P825 comes with an easy caddy and power supply unit to help manage your cords and control your cleaner. This free caddy helps store your cleaner and keep the internals dry after the latest cleaning cycle.

Possibly the P825's best feature, the Push 'N' Go mesh filter cartridge is not only replaceable, but easy to replace! Unlike other robotics with bags or hidden cubbies, there is no twisting, no screws, just the push of a button to release.

Stairs, walls, sunken pool toys, the P825 handles it all. Gentle enough for any pool surface, powerful enough to clean tile and steps, the Polaris P825 can go anywhere in your pool, and clean any corner.
| | |
| --- | --- |
| Booster Pump: | Not Required |
| Cleaning Area: | Floor, Walls, and Waterline |
| Cleaning Cycle: | 1.5 hours |
| Cord/Hose Length: | 50 ft |
| Installation Type: | Residential |
| Manufacturer: | Polaris |
| Pool Cleaner Type: | Robotic |
| Pool Surface: | All Surfaces |
| Pool Type: | In Ground |
| Product Type: | Pool Cleaner |
| Product Dimensions: | 22" Width x 22" Length x 18.5" Height |
| Product Weight: | 40 lbs. |
Two (2) Year Limited Warranty on Product, see Owner's Manual for a full description of warranty claims and coverage details.