Hot Tubs vs. Swimming Pools: What's the Difference?
Hot tubs and swimming pools are a lot alike. They're pools of water that allow people to relax and enjoy themselves. They both require proper sanitization, circulation, filters and regular cleaning. But if you're dealing with a spa or hot tub that's detached from the pool, this is where the similarities end. Contrary to popular belief, these tubs of hot water are not just "small swimming pools," and they should be maintained differently than a normal swimming pool. Here's why.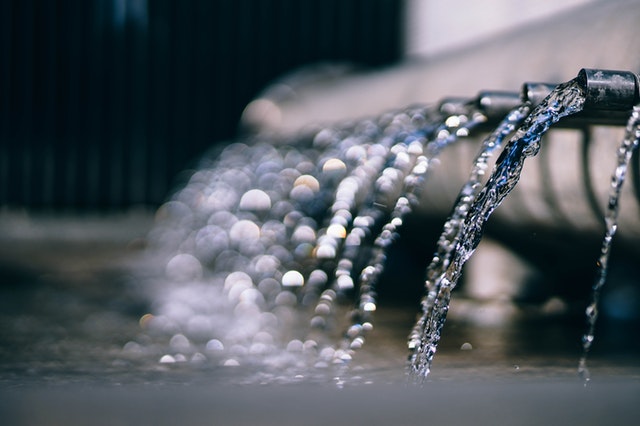 Water Volume per Person Ratio is Lower
Imagine this scenario: 5 people show up for a backyard pool and spa party. Soaking in a 500-gallon spa, those 5 people share about 100 gallons of water each. In the 25,000-gallon swimming pool, it would take 250 people to match the same volume ratio as the hot tub. Crazy, right?
As you can imagine, this ratio plays a major role in water chemistry, tub cleanliness and the ability of the filter cartridge to do its job properly. Having extra sanitation methods in place, cleaning the spa filter every 1-2 weeks, and asking spa users to shower first will go a long way toward keeping your spa or hot tub clean.
Bacteria Thrive in Warm, Moist Areas
Warmth and moisture are bacteria's best friends, so it's no surprise that they flourish quickly in spas and hot tubs. Even if the water is actively managed with proper water chemistry and adequate circulation, a lapse in care can cause a layer of biofilm to build up on spa surfaces, the spa cover, the filter and plumbing lines in no time at all.
Overgrowth of bacteria in a hot tub is particularly concerning because the warm temperatures of spa water opens the pores of the skin and set the scene for a bacterial infection. While biofilm and bacterial growth can be problematic in swimming pools as well, algae blooms are a more common concern.
Water Chemistry Differs
Pool chemicals and spa chemicals may share the same names, but they're not the same product. Chemicals behave differently in hot water because of increased molecular activity at higher temperatures.
For example, chlorine is a quick and effective option for sanitizing water. Pool chlorine is stable up to 80 degrees Fahrenheit, at which point it starts to dissipate from the water. The problem is that most hot tubs operate between 95-104 degrees. This is why chlorine for hot tubs is specially formulated to withstand the higher temperatures. Some spa owners opt to use bromine (a more stable sanitizer), or they use chemical alternatives like ozone generators for added protection.
Pool chemicals are also stronger than spa chemicals, and using them in your spa or hot tub can cause damage to the tub and equipment. It's especially important to monitor pH levels in hot tubs since high pH - a common problem for hot tubs - can lessen the effectiveness of chlorine and bromine.
Hot Tubs Require Regular Draining
Unlike a swimming pool, which rarely ever needs drained, hot tubs and spas need to be drained, thoroughly cleaned and refilled every 3-4 months. This is because of the low water volume to person ratio paired with the fact that chemicals and filters can only do so much to maintain water quality.
At least twice a year, it's important to also flush the pipes before draining the tub. This flush will get rid of any biofilm lurking in the plumbing. Otherwise, you'll end up right back where you started once the tub is refilled. Using a product like Leisure Time Jet Clean will help keep your plumbing in top shape.
There are other obvious differences between spas and swimming pools, including the use of an insulated spa cover (which also requires regular care), different filtration options, quantity of return jets and so on. If you're lucky enough to have an in ground pool and spa combo, the care for both will be quite similar if the plumbing systems are connected. But for portable hot tubs or those running on a circulation system independent from the pool, understanding the different maintenance requirements will prevent a number of problems down the road.