Holiday Buyer's Guide 2017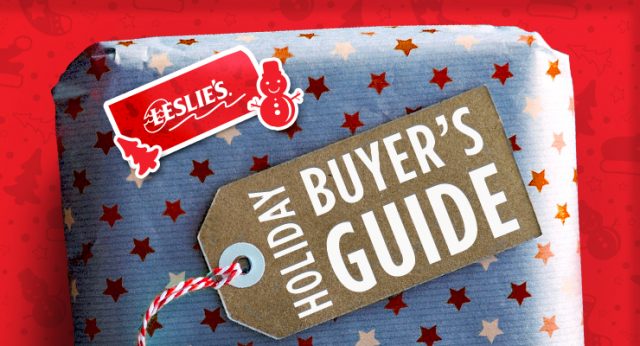 Wanting something unique and special to give this holiday season? You've come to the right place! The 2017 Leslie's Holiday Buying Guide is here to provide you with some great gifting ideas that would be perfect for loved ones, friends, and even yourself!
TABLE OF CONTENTS:
Gifts for Him or Her:
Easy to Install/Use:

Value:

Quality:

The Lay-Z-Spa Miami is a portable, inflatable hot tub that brings you a relaxing and luxurious experience anywhere you take it. The Miami Spa also features a digital control panel that gives you full control over its attached pump, filtration system, massage jets, and temperature. This spa includes a Velcro reinforced cover that locks in heat for your convenience. It also comes packaged with a free DVD detailing spa setup and maintenance, two filter cartridges, and a floating chemical feeder. Enjoy the endless relaxation possibilities with the Lay-Z-Spa Miami Portable Hot Tub.
HeatWave Buena Vista - One Person Sauna with Carbon Heaters SA2402
Easy to Install/Use:

Value:

Quality:

Enjoy the health and relaxation benefits of an infrared sauna in total peace and solitude with HeatWave's Buena Vista Sauna! This sauna uses focused heat from five carbon heaters to massage into sore muscles, bringing soothing relief and rejuvenation after a long day. With a compact design and premium construction, the Buena Vista is designed to bring you years of satisfaction.