Choosing An Automatic Pool Cleaner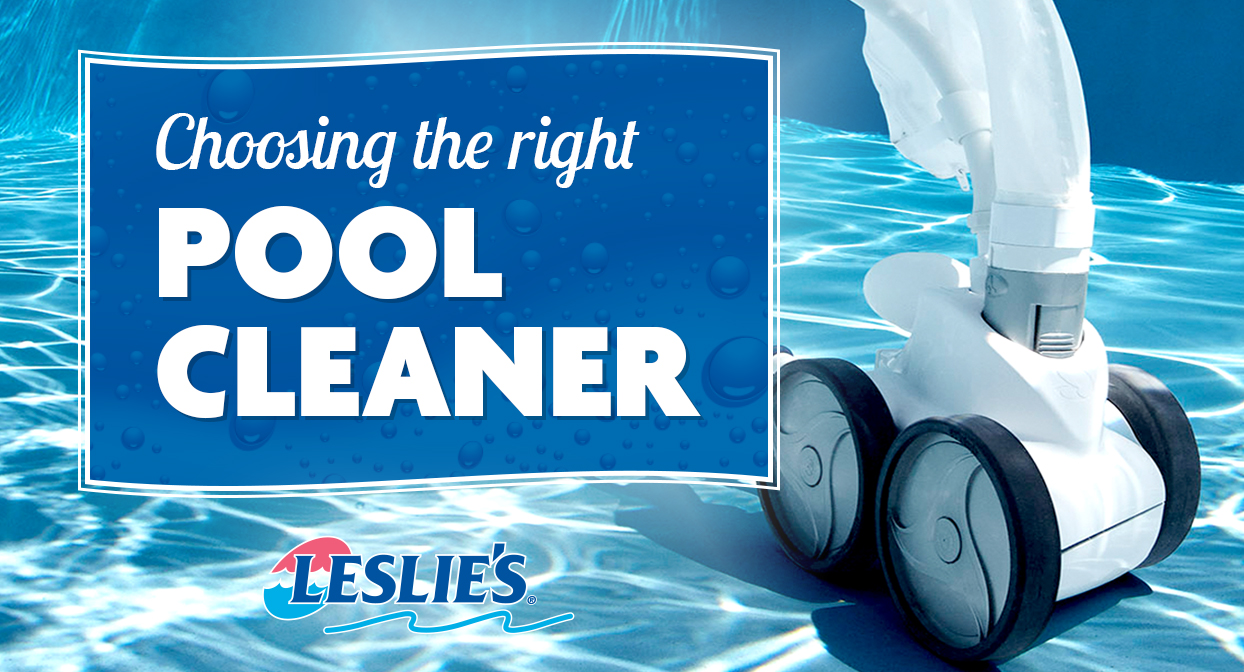 Pool cleaners are great as they allow pool owners to cut back on a large portion of pool maintenance, but which type of cleaner is right for your pool? When looking at pool cleaners, there are three different types: suction, pressure, and robotic cleaners. Take a look below to find out the pros and cons to each cleaner type to help you better decide.
Suction Pool Cleaners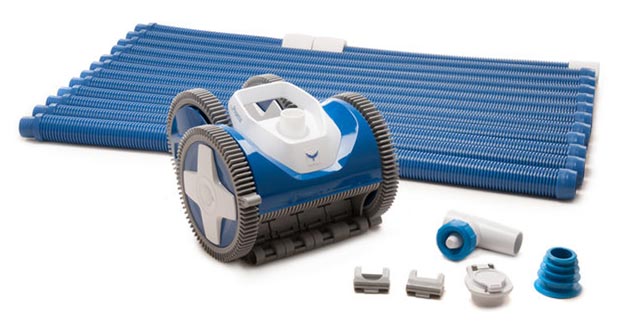 Suction cleaners work with the dedicated suction line in your pool, if applicable, or connect to your pool's skimmer. They utilize the filter pump's suction to propel the cleaner throughout the pool. This allows the cleaner to vacuum and clean the pool surface, eliminating dirt and debris from your pool.
Pros:
Lower Cost
Fewer Moving Parts
Easy Maintenance
Cons:
Increased Dirt And Debris Load On Filter, Increasing The Pressure
Requires The Filter Pump To Operate
Pressure Pool Cleaners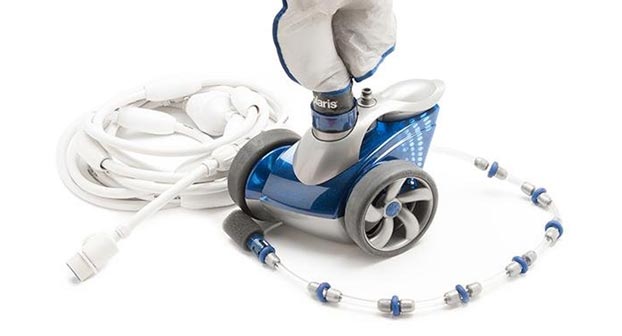 Pressure cleaners utilize existing pressure side water flow to propel the cleaner throughout your pool. The water returned back into your pool fuels the cleaner, but some models require an additional booster pump to run. Unlike suction cleaners, pressure side cleaners do not use your pool's filtration system to filter out debris. Pressure cleaners use a filtration bag to contain dirt and debris, relieving pressure and wear on your filtration system.
Pros:
Lower Cost
Easy Maintenance
Lowers Dirt And Debris Load on the Filter
Cons:
Can Require An Extra Booster Pump
Requires The Filter Pump To Operate
Robotic Pool Cleaners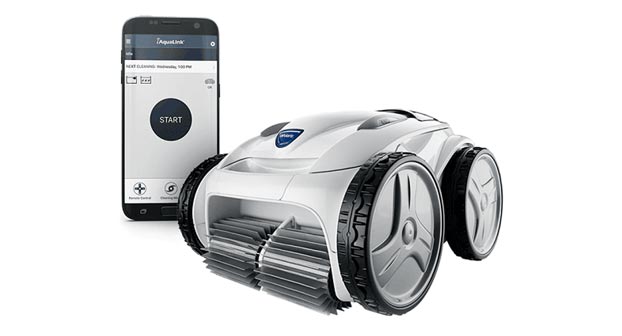 Robotic pool cleaners do not use your existing pool equipment and run off the power from your house. They free up pressure on your pool equipment and reduce overall power costs and consumption while providing superior cleaning power. Robotic pool cleaners support simple "plug and play" operation and pick up large and small debris in the built-in filtration system. Often times, robotic pool cleaners clean and scrub the pool floor, steps and even the waterline, eliminating the need to clean your pool walls with a brush. The reduced maintenance and wear on pool equipment makes robotic pool cleaners ideal for most pools.
Pros:
Superior Cleaning
Energy Efficient
Eliminates Wear on Pool Equipment
Cons:
Higher Upfront Cost
Requires Emptying The Built-In Filter